Stay informed about what's happening in Jersey City on our blog and Instagram. Celebrate the Holidays all December long with Christmas Tree Lighting events, visits from Santa, and performances by local Theatre companies! If you are looking to rent or buy we hope the diverse community in Jersey City drives you to seal the deal. Allow one of our agents to help find your dream home and a community that fits you! Keep reading to see upcoming events and festivals this month!
Christmas Tree Lightnings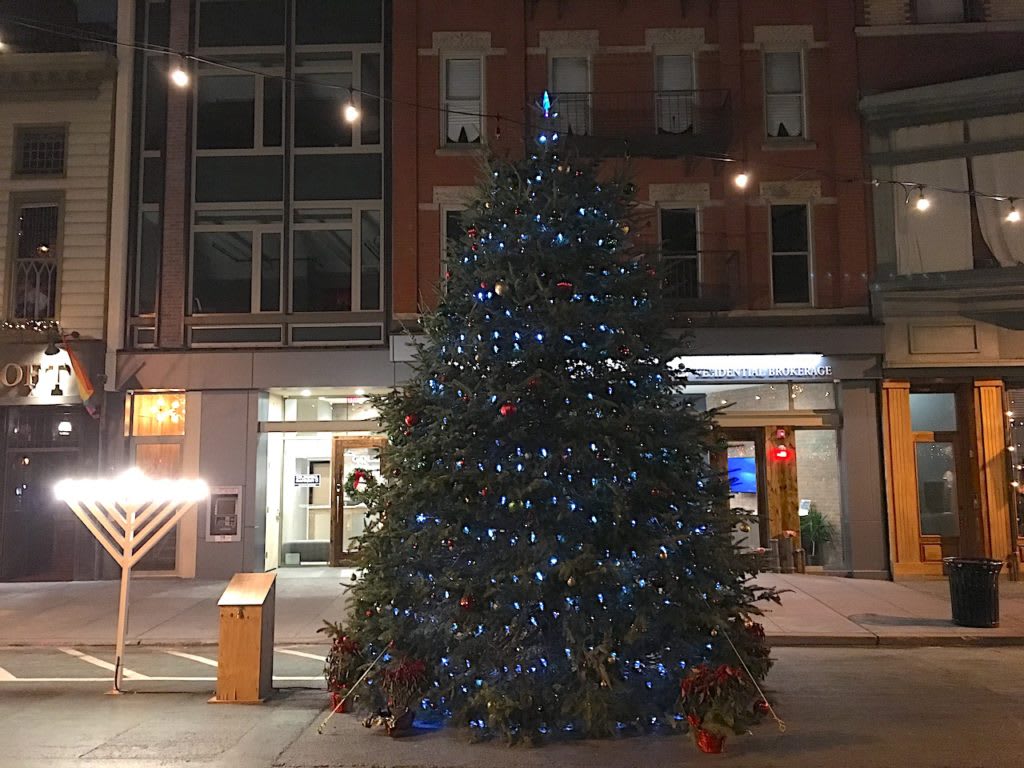 Jersey City Christmas Tree and Menorah Lighting
December 10 @ 6:00 pm – 6:30 pm
The Historic Downtown Special Improvement District presents its Annual Holiday Lighting Ceremony at the Pedestrian Mall on Tuesday, December 10, 6:00 pm – 6:30pm! Jersey Family.

Please join Mayor Steven Fulop and the HDSID in celebrating the holiday season as we light the Christmas tree and Menorah.
4:30-6:00 PM – Tree decorating activity (For Kids)

The kids will have the opportunity to make ornaments and take them home.

5:00-7:00 PM – Busy Bee Organics will be selling its famous S'mores Hot Cocoa

You don't want to miss it!

Santa is coming in on a Fire Truck to visit!
Smile Preschool and Nursery will give out toys to children in need for the Holiday Season while supplies last.
Music by: Anthony Vito Susco – (The) Rock-it Docket
City Hall Annex Tree Lighting
December 3 @ 5:00 pm – 6:00 pm
The City of Jersey City, Mayor Steven M. Fulop, the Jersey City Municipal Council, and the Office of Cultural Affairs would like to invite you to the first-ever Tree Lightning Ceremony at the City Hall Annex (1 Jackson Square) on Tuesday, December 3 at 5:00 pm! This event is free and open to the public. For more information, please call the Office of Cultural Affairs at (201) 547-6921.
Jersey City Culture
.
Victorian Carolers Concert & Tree Lighting w/ Santa & Mrs Claus!
December 7 @ 5:30 pm
Chestnuts will be roasting & hot cider warming, as we enjoy the holiday classics by the Yuletide Carolers, with a Surprise visit by Mr & Mrs. Claus! The little ones will be thrilled, as they have an early start with giving their Christmas List directly to Santa! The young & old will join in with singing along with the Yuletide Carolers, & choosing their favorite holiday tunes, & our All-volunteer mission will again look forward to ending a most successful fundraising season! Join us, won't you please? And finally the countdown, ten, nine, eight one! As we light our beautiful natural Christmas tree!
Facebook
.
Holiday Shows in Jersey City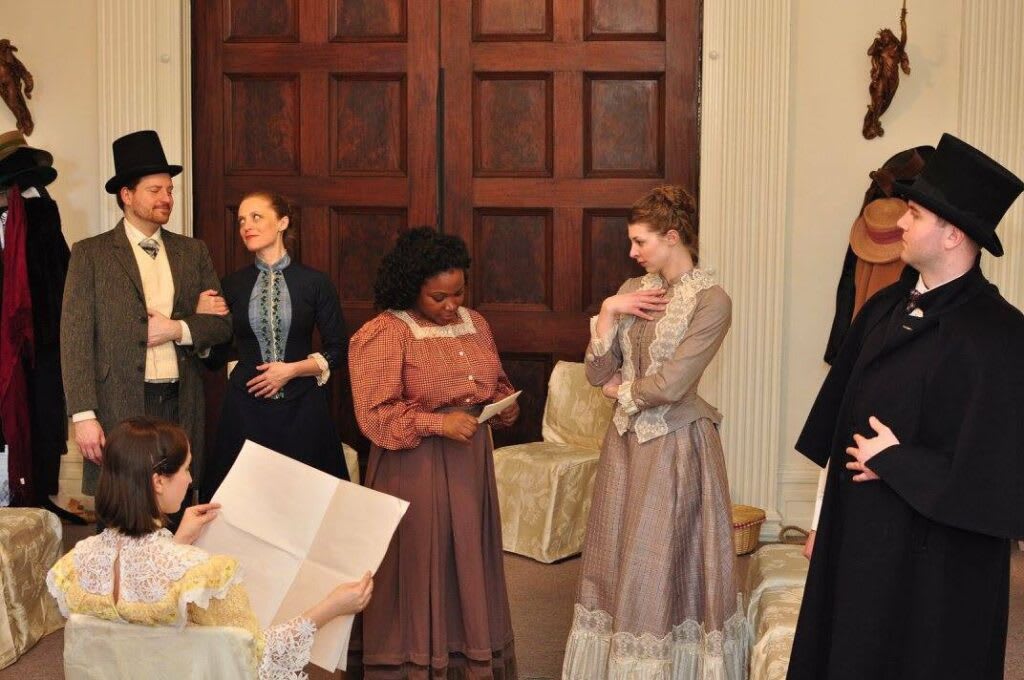 Enjoy a night out and support your local arts organizations this holiday season! Visit the websites below for showtimes and tickets, or Jersey City Culture for a full calendar of events.

Speranza Theatre Company
Seasoned: Festive Stories from our Table to Yours
December 5-8th
Speranza Theatre Company
No matter how you celebrate them, the holidays share one thing in common-food. Join us as we dramatize the stories behind our favorite recipes and the relationships that make each one memorable. Light food and dessert included with ticket.

Nimbus Dance Works
Jersey City Nutcracker
December 13-22nd
Nimbus Dance announces the ninth year of the company's annual holiday tradition: Jersey City Nutcracker. Jersey City Nutcracker tells the story of two children's urban holiday adventure leading them through fantasy, adversity and celebration and teaching them lessons about friendship and community along the way. Choreographed and directed by Nimbus Artistic Director Samuel Pott, this adaption of Tchaikovsky's holiday classic is performed by a stand-out cast of professional dancers from Nimbus Dance Works joined by youth and adults from the community as they portray familiar characters such as the Sugar Plum Fairy, the Rat King, and Drosselmeyer – all with a Jersey City twist! Amidst colorful sets, costumes, a brightly adorned tree, youth and adults alike are touched by this tale of Christmas spirit.

Art House Productions
A Christmas Carol
December 11-22nd
Art House Production
A live mash-up of nearly every movie version of A Christmas Carol ever made. Reid Farrington's A Christmas Carol conjures up over 100 years of film history through Dickens' classic tale. Fast-paced, funny and moving, this multimedia theater experience is both a contemporary spin on a classic tale and a nostalgic journey for all ages – it's perfect for the whole family!

7th Annual Jersey City Mayor's Holiday Concert
December 14th
Jersey City Culture
The City of Jersey City, Mayor Steven M. Fulop, the Jersey City Municipal Council, the Office of Cultural Affairs and the Dante Alighieri Society of Jersey City are pleased to extend an invitation to the 7th Annual Jersey City Mayor's Holiday Concert. Please join us at the Landmark Loew's Theatre on Saturday, December 14 for an evening packed with classical Holiday music by The Jersey Joint.