Located across from Manhattan on the Hudson River Waterfront, Hoboken, New Jersey is the third-most densely populated city in the United States, but it might not feel that way. Sometimes referred to as the "sixth borough," Hoboken and other communities along the Hudson Waterfront offer more space for residents looking for a home within a short train, bus, or ferry ride from New York City.


As part of the largest metropolitan area in the United States, the Hoboken real estate market witnessed a slight increase in home sales in 2021 as buyers opted to seek out properties within the many urban
waterfront communities
in Hudson County, including Hoboken. While the housing market for 2022 is uncertain, those looking for Hoboken homes for sale will be interested in the area's proximity to New York City and vibrant, small-town feel.
While New York City might be known more for its contribution to the culinary arts, Hoboken's dynamic, contemporary take on the classics makes for an interesting culinary adventure, especially for those looking for small plates and trendy settings. The area's restaurants typically draw on Italian favorites and American classics, but there's something a little different for every diner.


If you're in the market for a new home and looking to make a move on Hoboken real estate opportunities, you'll want to make reservations at these nine Hoboken restaurants while you shop:
1. Amanda's
Often listed as one of the most popular restaurants in Hudson County,
Amanda's
has been serving the Hoboken community for over 25 years. Their fusion of New American and Argentinian cuisines also has a deep Italian influence, and diners will recognize many of their offerings. Amanda's serves dinner Wednesday through Saturday, and brunch on Saturday and Sunday. While not required, reservations are suggested.
2. Anthony David's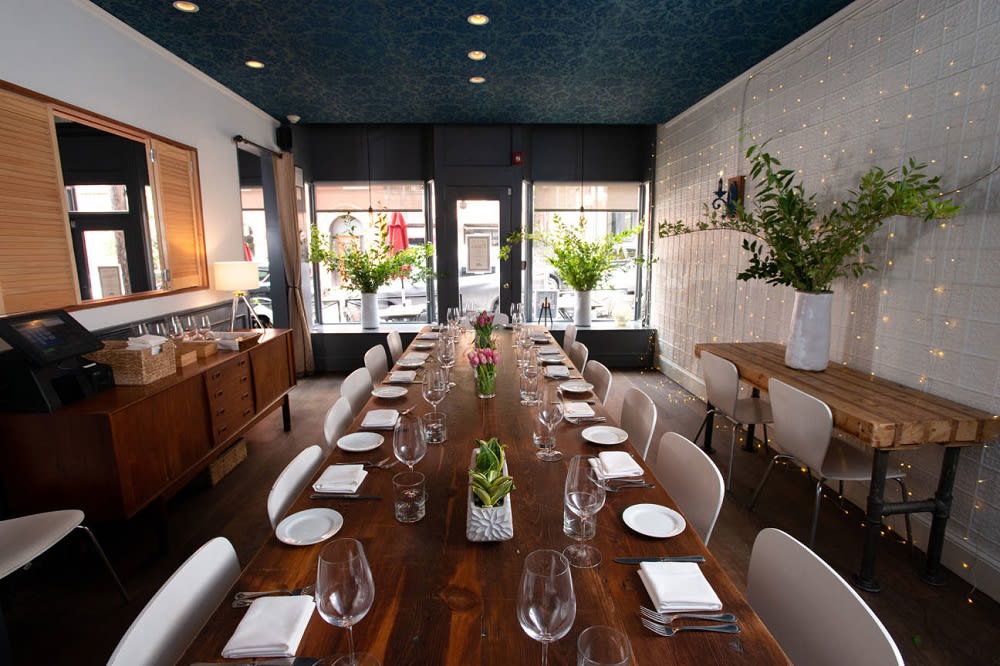 What started out as a corner grocery store featuring hard-to-find gourmet items is now a full-blown trattoria serving brunch daily, snacks in the afternoon, and dinner in the evening.
Committed to using fresh, local ingredients,
Anthony David's
offers a menu that rotates seasonally as availability changes. If you're in the area shopping for
Hoboken homes for sale
, make reservations at Anthony David's and enjoy a laid-back eating experience any time during the day.
3. Antique Bar & Bakery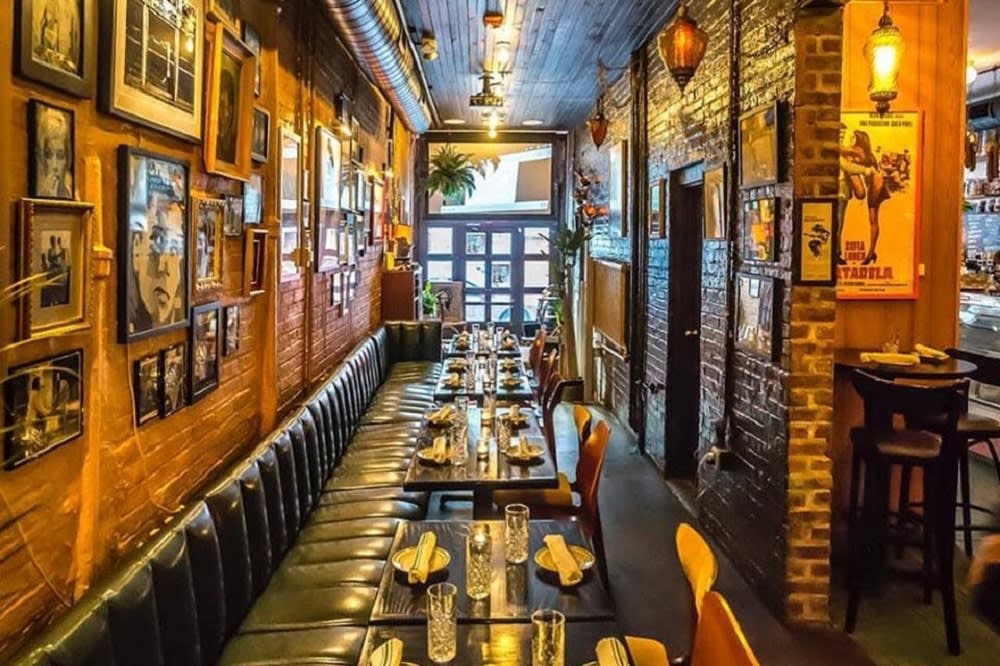 Voted Best Restaurant & Best Cocktails in Hoboken in 2021,
Antique Bar & Bakery
is a great place to enjoy dinner with friends or celebrate that special occasion. If you're looking for something unique, you'll appreciate Antique Bar & Bakery's themed bar set inside a 1920s bakery. Bakery items include traditional Hoboken Italian bread, stuffed breads, and focaccia. In addition to their fresh-baked bread, they offer an eclectic menu of Italian, Latin, and New American cuisines as well as family meals for four people.
4. Apulia Hoboken
Located on the gorgeous Hudson Waterfront in Hoboken,
Apulia Hoboken
is fine-dining Italian food at its best. Their menu is loaded with Italian favorites, including antipasti, salads, fresh-made pasta, and Neapolitan pizzas. Reservations are accepted, and you are allowed to bring your own wine. The restaurant charges a corkage fee for any bottle of wine brought in, so keep that in mind if you're planning to eat there after a day of looking for Hoboken homes for sale.
5. Bin 14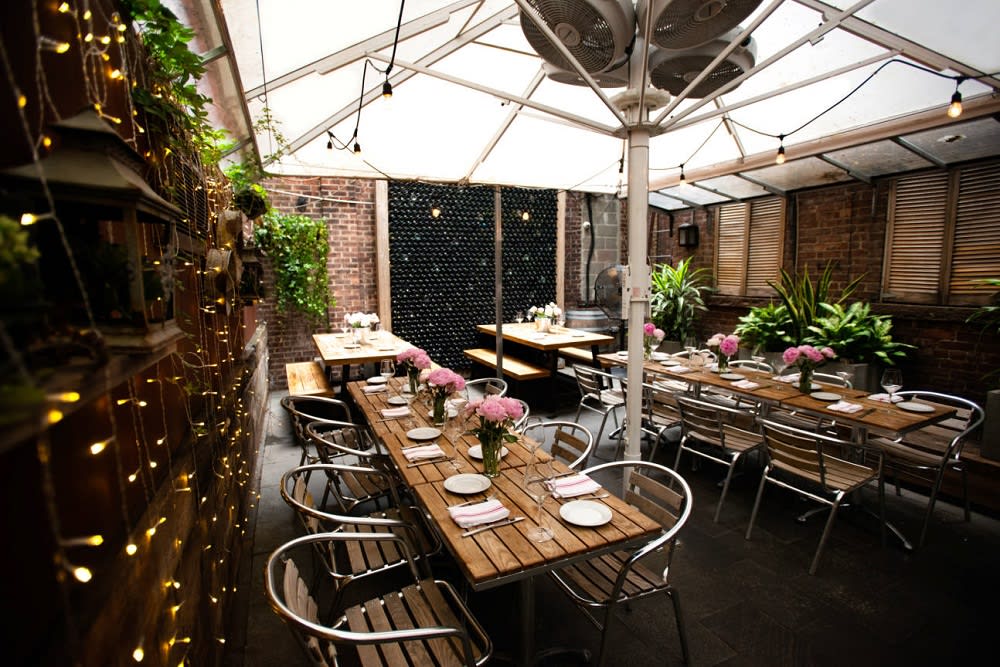 Opened in 2008,
Bin 14
is the first and only wine bar in Hoboken. Featuring a modern blend of Italian tapas in a contemporary setting, Bin 14 offers a variety of over 65 wines to choose from. The plant-filled enclosed skylit patio stays cool during the warm summer months and warm throughout the winter. Whether you're looking for a place to enjoy a glass of wine or grab a small bite, Bin 14 has something for everyone. Tapas favorites include meatballs with marinara sauce, hand-cut truffle fries, and eggplant parmesan wedges.
6. City Bistro
Located in uptown Hoboken,
City Bistro
has been serving drinks and quality food since 1999. One block from the waterfront, the three-story restaurant, lounge, and rooftop bar serve traditional dishes and contemporary takes on Italian-American classics. In addition to brunch and dinner services, City Bistro's late-night menu pairs well with the restaurant's happy hour specials and fabulous views of the Manhattan skyline.
7. Elysian Café
Opened in 1895,
Elysian Café
is the oldest restaurant and bar in Hoboken. While the restaurant has seen many changes over the years — including a stint as an ice cream parlor and hair salon during prohibition — it's maintained its charm, making for an exquisite dining experience. Now featuring a French Bistro-style menu, Elysian Café offers a variety of French classics, including mussels and pommes frites, Parisienne-style dumplings with chicken, oysters, and steak frites.
8. Del Frisco's Grille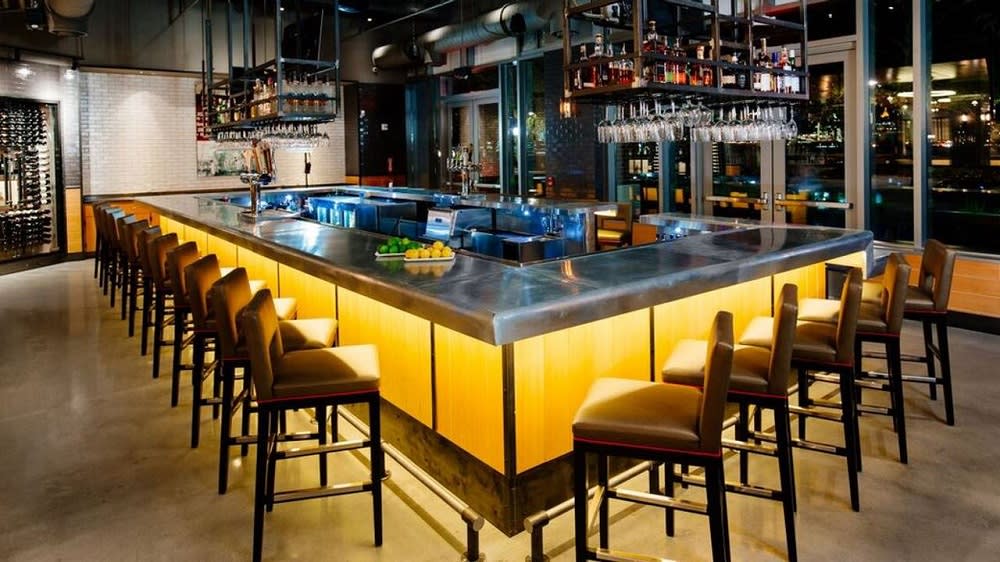 If you're in the mood for something livelier and more energetic after a day of hunting for Hoboken real estate opportunities, you'll love
Del Frisco's Grille
on the waterfront. With views of the Manhattan skyline, the large outdoor patio area is the perfect place to enjoy a cocktail or glass of wine. Diners will love the simplicity of the menu and the restaurant's sophisticated take on classic American bar and grill food as well as their signature steaks and fresh seafood.
9. Grand Vin
Those looking for Hoboken homes for sale can skip the train to Manhattan and visit
Grand Vin
in Hoboken for an elegant evening without the fuss of the big city. Grand Vin mixes high-end fine dining in a beautifully designed space, perfect for diners looking to enjoy an intimate evening in a cozy atmosphere. Utilizing locally sourced, seasonal ingredients, the menu at Grand Vin is heavily influenced by Italian classics, including antipasti, pasta, and rich meat and seafood dishes.
If you're looking to purchase a home in Hoboken, New Jersey, or just looking to experience the variety of restaurants the city has to offer, you'll have plenty of opportunities. When you're ready to get serious about buying a home or making an investment,
reach out to our team
at The Sutherlin Group for more information about Hoboken homes for sale.