Staged homes and condos in New Jersey
sell faster (and more profitably)
than properties that hit the market without any professional staging. And given the smaller, more intimate space of a condo, how owners prepare their unit for the market is especially important for making a good first impression on potential buyers.
When preparing to sell a Jersey City Heights condo, it's essential to think about hiring an experienced, local real estate agent to help you during the process. A professional realtor will give you objective advice when it comes to preparing your condo for the market, and help you attract and connect with well-qualified buyers. We invite you to reach out to us to put the experience of Diana and our team to work for you.
Get in touch
to learn how we can guide you through the process.
We can help you stage your condo in a number of ways, from taking high-quality photos and video to show off your condo, to showcasing the surroundings of Jersey City Heights. High-quality imagery is essential for enticing prospective buyers to tour your space—especially when you consider that most of your leads are shopping for real estate online. Overall, staging will improve your ability to market, show, and close on your Jersey City condo for sale.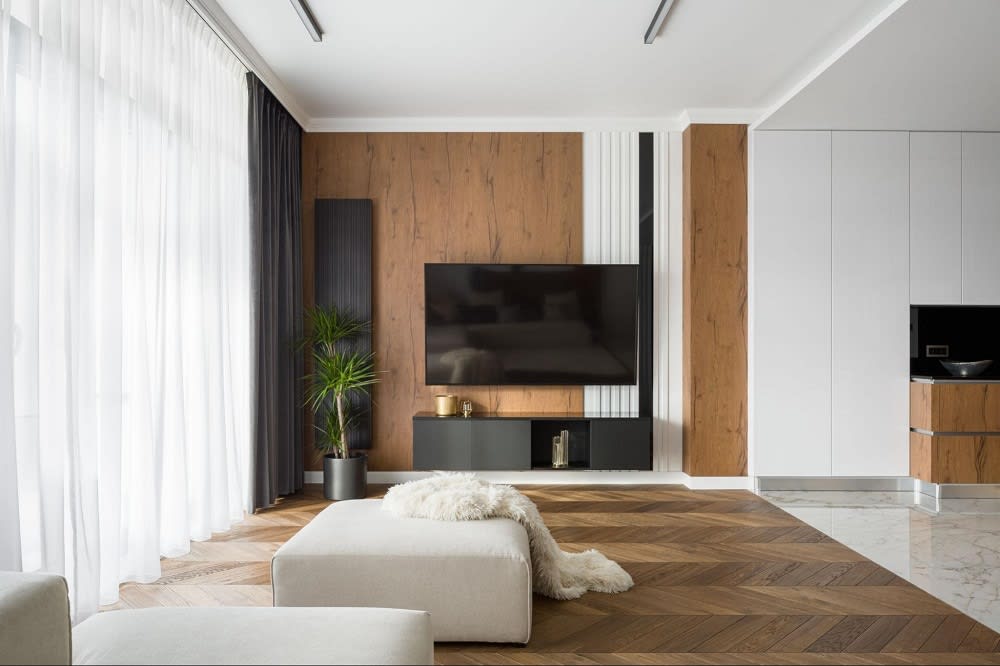 Contact a qualified Jersey City Heights realtor
When it comes to real estate agents, not all offer the same experience. An award-winning real estate agent like Diana will help you prepare your condo for the market and make sure you achieve positive results. According to investopedia.com, you'll
earn more for your home
when it creates an "emotional" response with prospective buyers, who see it as the dream property they've been searching for. This kind of response requires a careful design strategy.
It would be simpler if staging your home was as easy as deep cleaning your condo and clearing it from clutter. In reality, your real estate team needs to be enthusiastically showing off closet space to potential buyers. This is why staging, from your living room to the entryway closet, is so important. We recommend renting a storage unit near your building and moving all unnecessary items out before staging and showing your condo.
For a deep clean that has potential buyers ready to make an offer, our team can provide professional cleaning recommendations and guidance through the entire process. We can also make recommendations for neutralizing your own personality in each room. However you decide to approach your home staging process, below are four major considerations you should discuss with your agent when preparing to stage your condo.
Research neighborhood demographics
It's likely that prospective buyers are going to be people like the ones who already live in and love Jersey City Heights. With additional market guidance from a real estate agent like Diana, pay close attention to who lives nearby and what kind of interior and exterior designs are popular in the neighborhood. If most residents of your building or your block are Millennials, you should make staging improvements that will be attractive to younger buyers. But, if the majority of your neighborhood's residents are retired, then you will want to implement a more straightforward, enduring design aesthetic inside your condo for sale.
Invest in exterior staging
Even though it's easy to place your focus on getting the interior of your condo ready to show, don't underestimate how much the exterior matters for Jersey City Heights buyers. After making sure your home is spotless inside and out, get to work on staging up the outside. Place patio furniture on your balcony. Nothing ornate or expensive, but something eye-catching and comfortable, that will look good while offering visitors a great place to relax. Definitely add a little greenery with healthy plants on your patio or balcony—and if you have a ground-floor unit with a garden, play up this feature as much as possible. Greenery is a good way to remind prospective buyers about how good it's going to feel to unwind outside their condo at the end of a busy day. Take the time to create thoughtful outdoor spaces where buyers can envision themselves alone, relaxing, or hosting get-togethers with friends.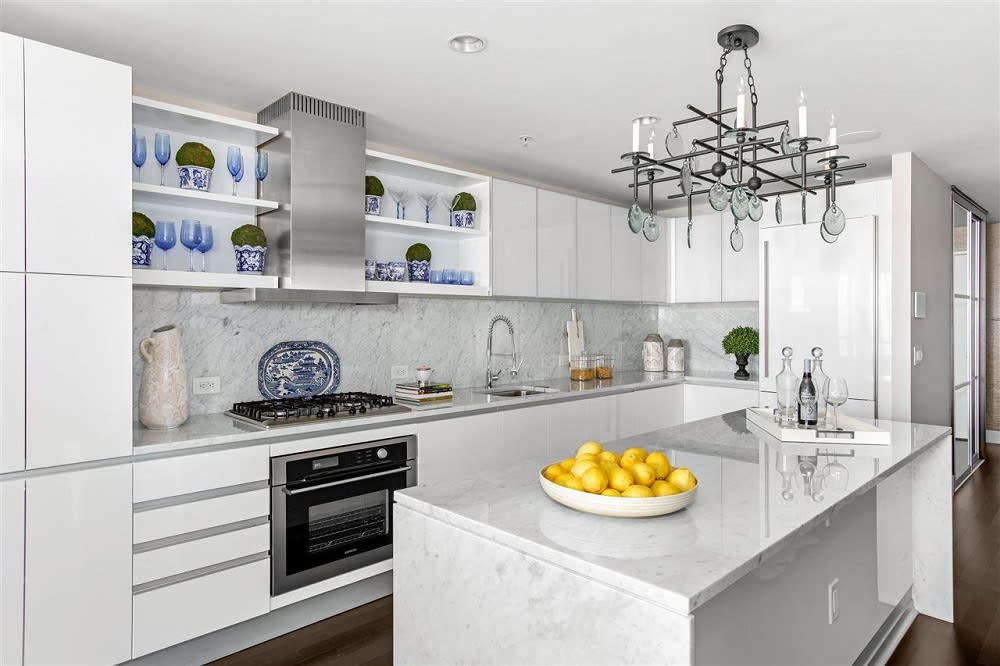 Harness attention, warmth, and light
Pay special attention to the lighting in your condo. Allow natural light in to the greatest extent possible. A relaxing, well-lit environment is ideal when it comes to staging a Jersey City Heights condo for sale. It's best to bring light into rooms in layers or stages, rather than all at once. First, think about your use of overhead lighting—then consider how to bring additional light to key focal areas. For example, lamps can provide atmosphere or bring a bit of drama and intensity to special areas, as needed.

Consider the places in your condo that are likely to be the more "lived in" areas for potential purchasers. Once you decide which areas of your home serve as the central focus for residents, stage them using lots of light, and subtle decor designed to draw and hold the attention of guests.

For example, if there's a fireplace in the living room, try staging the room and the mantle to emit warmth and coziness. This will bring a pleasant atmosphere to the living area while connecting with the imagination of guests.


As one of the most lived-in areas of your home, your staging should also give special attention to selling your kitchen. Your kitchen can
make or break the sale of your condo
based on whether it's functional, comfortable to use, and up-to-date. Beyond simple staging, improving your condo's kitchen—with even a basic renovation—will provide a good return on investment when it comes time to close.
Help visitors see themselves in your home
As you and your real estate agent begin decluttering, depersonalizing, and staging your condo for a fast sale, keep in mind that when buyers view your home, you want them to envision their future in the space. They must be able to imagine themselves living in your Jersey City Heights condo while picturing their belongings in the space instead of yours. You must do all you can to encourage them to see your condo as their own. That means the paint on the walls, the flooring, and the interior decorations need to use a predominantly neutral color palette.
Ready to list your Jersey City Heights condo for sale?
When you're ready to sell (or buy!) in Jersey City Heights, reach out to Diana and our team at
The Sutherlin Group
. We have been the top-selling real estate team in Jersey City for over a decade and are no. 1 in Hudson County for new construction sales. Our team brings an in-depth knowledge of the Jersey City market and can help you sell faster for a higher return.
Contact us
for the best real estate guidance in Jersey City.