Planning to relocate to downtown Jersey City? One of the most important aspects of choosing the right location is proximity to shopping. As you browse
Jersey City real estate
, knowing where you'll run your errands or shop for leisure is paramount. However, it isn't always easy to determine what retailers and complexes are best.
Newport Centre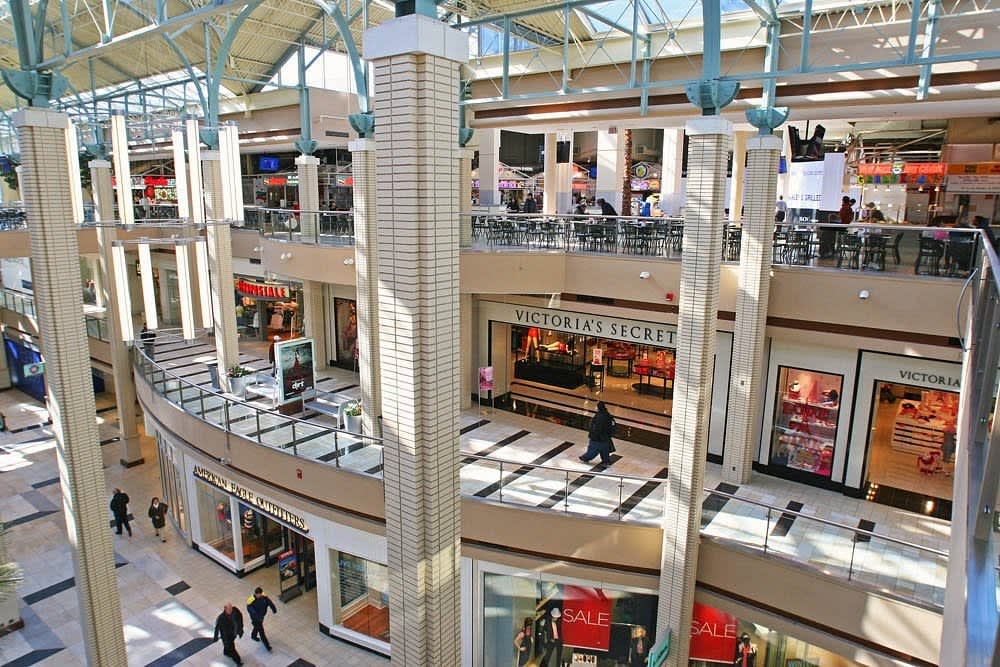 Photo courtesy of TripAdvisor
Referred to by locals as the
Newport Mall
, Newport Centre is Downtown Jersey City's premium indoor mall. Featuring a wide variety of popular stores on three separate levels, this is the place to go when looking for your favorite items. The mall has been open since 1987 and, since that time, has hosted a myriad of retailers.
Currently, Newport Centre is home to upscale shops such as LUSH Cosmetics, Swarovski, Zara, Sephora, Michael Kors, Coach, and Adidas. Major department stores in this mall include Kohl's, Macy's, and JCPenny. Adding to the convenience of the shopping experience at Newport Centre are the many restaurants that are located nearby. From early afternoon to the evening, enjoy lunch or dinner at places such as Ruth's Chris Steak House, Hudson Grille, and Fire & Oak.
Van Hook Cheese & Grocery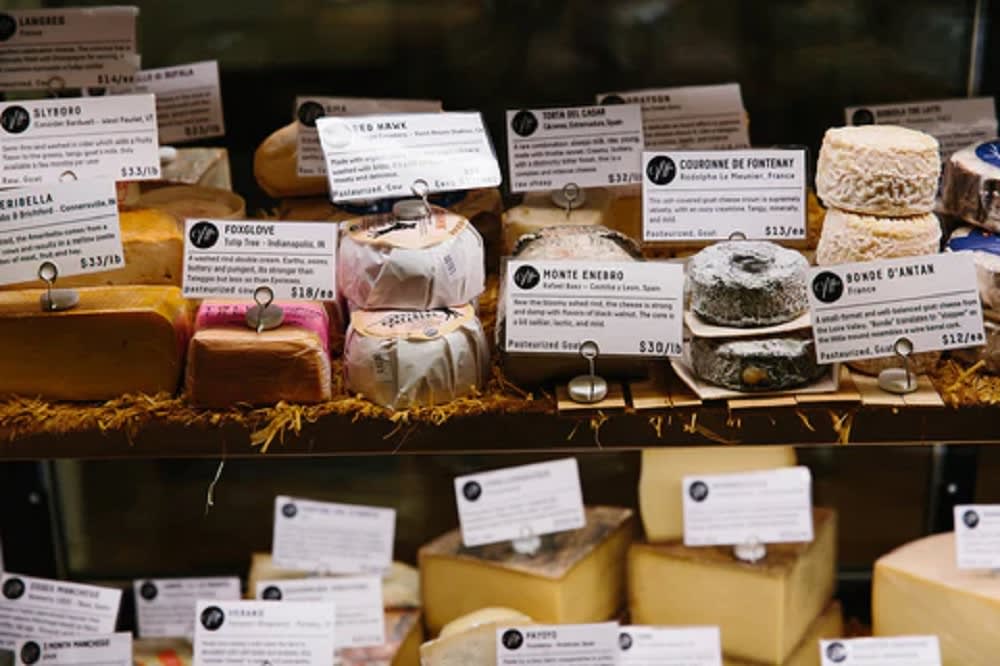 Photo courtesy of Van Hook Cheese & Grocery
Family-owned and operated, Van Hook Cheese & Grocery is lauded for its gourmet food offering. More specifically, this highly-rated shop specializes in fine, cut-to-order cheeses and meats. When planning a party or special gathering, the team at Van Hook Cheese & Grocery can assemble a gorgeous charcuterie platter that fits your tastes and preferences.
The store is located at 528 Jersey Ave, just outside Jersey City's Historic Downtown neighborhood.
The area surrounding Newport Crossing and Newport Plaza
When relocating to a new city, having convenient places to shop for your everyday needs is essential. The area surrounding Newport Crossing and Newport Plaza is filled with many of today's popular retailers, simplifying life for area locals.
What shops can you expect to find in and around Newport Crossing and Newport Plaza? Along (and just off) 14th Street, pick up everything you need at Home Depot, Target, Best Buy, Staples, and ACME Markets.
14th Street Garden Center
Recognized as Jersey City's best family-run garden center, 14th Street Garden Center has been a neighborhood staple since 1994. The store offers an impressive selection of plants and flowers for every occasion and season. Browsing their indoor space, discover everything from annuals to indoor plants to succulents. 14th Street Garden Center is open seven days a week at 793 Jersey Ave.
Darke Pines Butcher Shop
In the bustling and vibrant heart of Downtown Jersey City, residents enjoy frequenting Darke Pines Butcher Shop. Boasting a reputation as a community staple, the store follows the highly appropriate tagline "your friendly neighborhood farm store.
"Darke Pines Butcher Shop is unique for a variety of reasons. First and foremost, the owners have ensured that their butcher shop is sustainable. They source pasture-raised meats from local farms, ensuring that all practices are as environmentally-friendly as possible. On top of the outstanding meats that they sell, the store also brands itself as a boutique grocer. Shelves are stocked with the finest, locally-sourced goods to complete any meal.
Scale Fish Market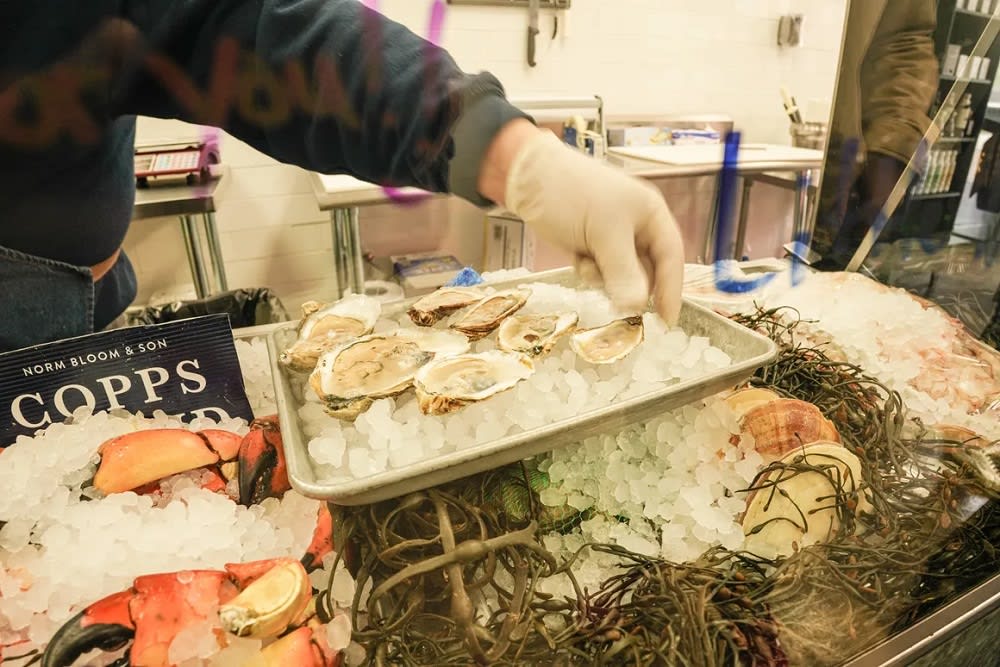 Photo courtesy of Scale Fish Market
Newcomer Scale Fish Market has already made a big impression on Downtown Jersey City. Open since early 2021, area residents can pick up some of the freshest fish and pre-made menu items in the city at this store. Favorite to-go items include oysters (both East and West Coast varieties), mini lobster rolls, conch salad, sea urchin, brunch platters, steamed crab leg platters, stuffed top neck clams, crab cakes, and their signature Caviar Station. Although it has only been open for a short time, this store has already become a top spot for catering in Jersey City.
Scale Fish Market is located at 45 Coles St., steps from Newark Avenue.
Another Man's Treasure Vintage Store
Love all things vintage? If so, you're in luck. Another Man's Treasure Vintage Store, located at 195 Montgomery St., is a trove of second-hand goods that span decades. Open since 2006, this shop exudes a funky and eclectic vibe. It has even been recognized by major media outlets, including Elle.com, Refinery 29, and USA Today.
Another Man's Treasure Vintage Store boasts a mezzanine level and a warehouse. The mezzanine level is known for its vintage bridal gowns, formal wear, and antique frocks. Perusing the 2,500-square-foot warehouse, you'll discover a wide variety of one-of-a-kind items. You genuinely never know what you'll encounter while browsing each aisle.
L'atelier du chocolat
Have a sweet tooth? If so,
L'atelier du chocolat
is a must-visit store. Popular among locals and visitors alike, this highly-rated shop features handcrafted artisanal chocolates that are nothing shy of a work of art. In addition to their stunning pieces of chocolate, the store also offers authentic French pastries, coffee, and tea.
Residents of Jersey City are not the only ones who've taken notice of L'atelier du chocolat. The shop has received multiple awards since its opening, including the 2014 / 2015 Top Ten Chocolatiers in North America, 2013 NY Times 10 Best Sea Salt Caramels In America, and the 2013 Knight Of Agricultural Merit.
Runner-up spots for convenient shopping in Downtown Jersey City include Liberty Wine & Deli, CoolVines on Grove, Key Food Fresh & Natural, Iris Records, and ShopRite of Metro Plaza.
Still in search of your dream Downtown
Jersey City property
? Every day of the week,
The Sutherlin Group
helps clients find the perfect home. Our experienced team is here to help you discover properties that check everything off of your must-have list. Contact us today to start the search for your brand new residence.