Jersey City is New Jersey's second-largest city and is an integral part of the state's traditions. The town is appealing to history buffs and style setters alike. Become familiar with Jersey City's energy by spending time at these much-loved locations.
Observe the history and beauty of America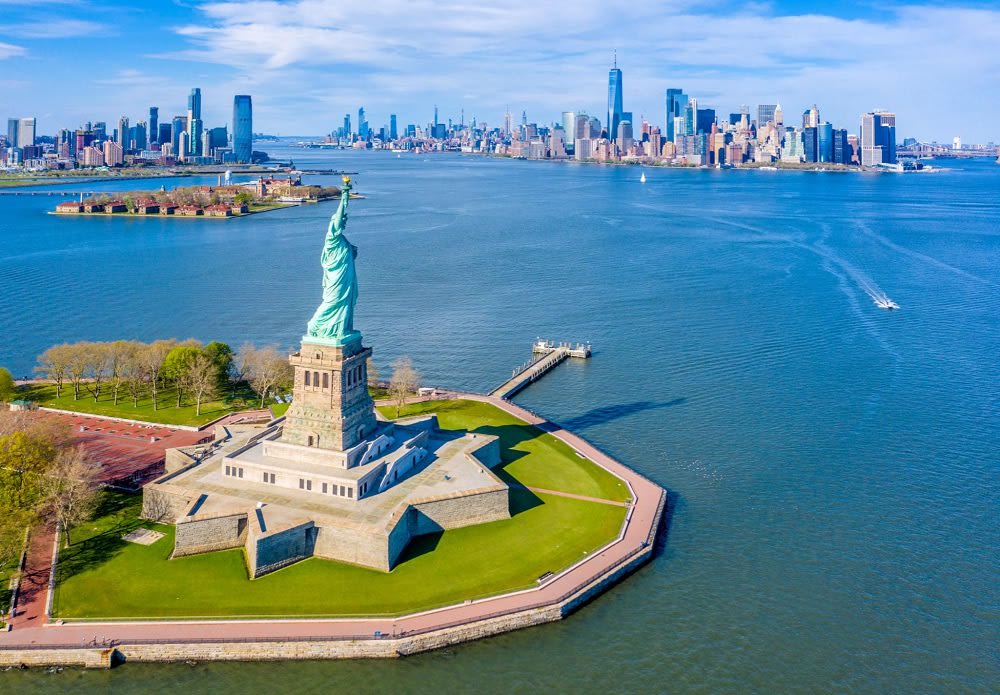 Jersey City residents are fortunate to have
Liberty State Park
in their neighborhood. Visitors frequent this attraction to take in the Manhattan skyline. Urban dwellers enjoy the fresh air with picnic tables, grills, and playgrounds. It's a favored running location, as the 2-Mile Liberty Walk Promenade wraps borders the Hudson Bay.
The patriotic spirit is felt here, as Statue City Cruises transports visitors to the Statue of Liberty and Ellis Island. On an average day, 10,000 locals and tourists visit these monuments to celebrate the American spirit.
The Empty Sky 9/11 Memorial
, which honors those lost on that fateful day, was built as a reminder to strive for a better future.
Be amazed by fascinating science exhibits
The
Liberty Science Center
is an incredible stop for science lovers or those who crave mental stimulation. The Jennifer Chalsty Planetarium is the largest in our country, with rocking astronomy shows made up of 88 million pixels, 281 trillion colors, and 30,000 watts of digital sound. Exhilarating 3D films create the sensation of swimming among sea creatures or traveling to the dinosaur age while presenting educational content. Around lunchtime, the Governor's Hall is transformed into a dance club. Patrons recognize the center's commitment to encouraging youth masterminds and are often led to make financial donations or pay for memberships.
Shop at the most noteworthy Hudson County mall
Window shoppers who crave splendor roam
Newport Centre
. The enormous 3-story locale has four department stores and over 130 boutiques within its walls. Fashionable stops include Coach, Swarovsky, and Michael Kohr's. 1,000 diners can partake in the Centre's refurbished food court, with delectable options like The Cheesecake Factory and Poke n' Ramen 360. After an enjoyable day of shopping and eating, visitors can catch a movie on one of the cinema's 11 screens.
Enjoy the winner of Jersey diners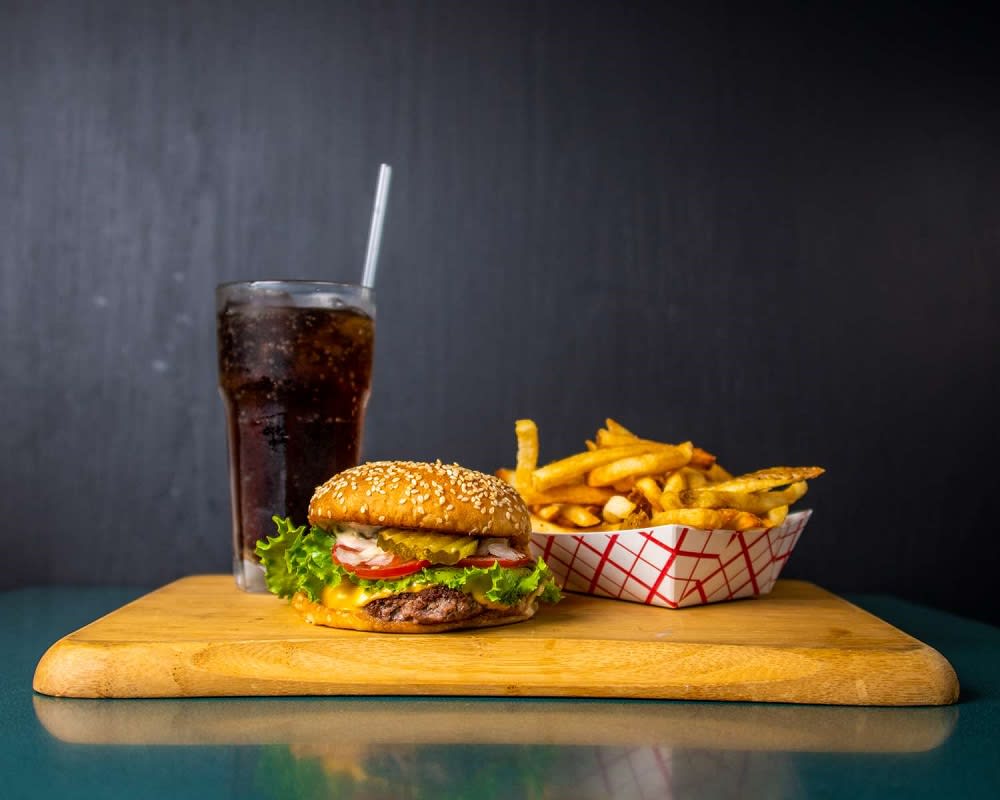 Photo courtesy of Marty's Burgers
New Jersey is the Diner Capital of the world for having the highest amount of
diners
within state lines. Being named the champion diner is like winning the Olympics of culinary design.
Marty's Burgers
has achieved this feat with its outstanding burger selection. The chain originated in Fort Lee in 2020 and then put up a second location in Jersey City. These delicious sandwiches are prepped with hearty hamburgers and toppings such as avocado and bacon, sauteed mushrooms and onions, and many other striking combinations. The menu offers both classic and distinctive options. Stop in and grab a bite of Jersey City flavor.
Dine in a lavish seaside atmosphere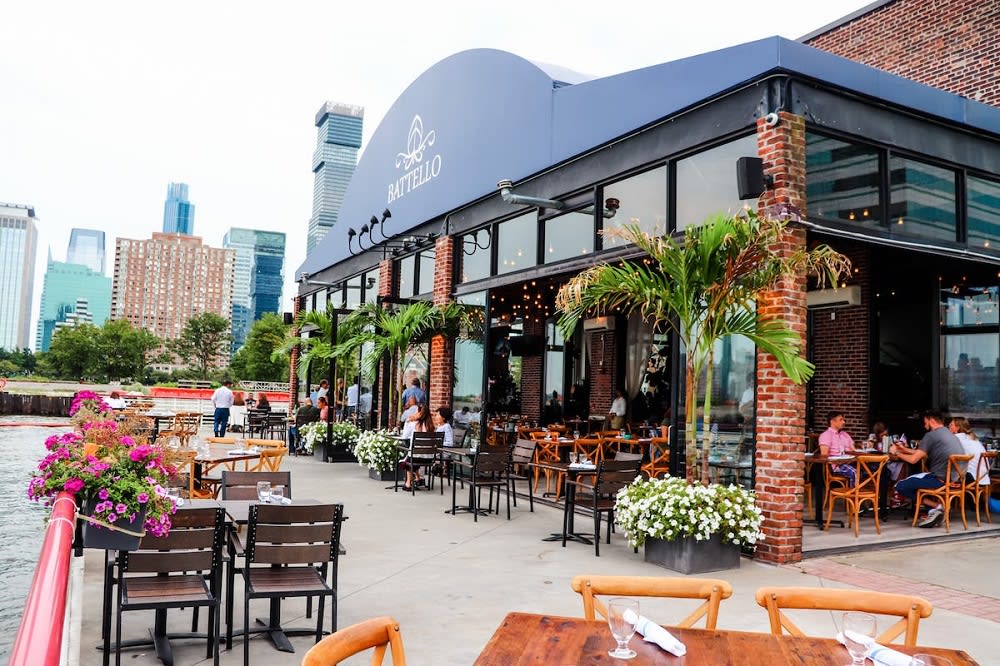 Photo courtesy of Battello
For a classier evening, take a table at the magnificent
Battello
. This stunning restaurant brings another opportunity to take in a panoramic view of the Manhattan skyline. Expert chef Ryan DePersio and his team are committed to creating the pinnacle of dining experiences. Established on the Hudson Bay, the voguish Italian and seafood cafe will please any food connoisseur. Vaulted ceilings, delicately placed decorations, and an open space layout make the environment welcoming. Batello is designed to impress any group, whether a small private party or a large-scale event. If you enjoy the cityscape of
homes for sale in Jersey City, NJ
, you'll relish Batello.
Appreciate dazzling artists at a vintage theater
White Eagle Hall
, built in 1910, is a historic concert hall that spotlights comedians, live music, and other productions. The playhouse's foundation begins with local churches, as a polish clergyman oversaw its construction. In the 1930s, Saint Anthony's gained ownership, and the building had improvements done in 2016. This accomplishment earned the venue a Preservation Award from The Jersey City Landmarks Conservancy. The Conservancy strives to preserve the town's landmarks and maintain its rich sense of culture. The glamour of
Jersey City real estate
illustrates their efforts.
Savor trendsetting creations
For art pieces with a modern flair,
Novado Gallery
is a stellar choice. The studio's cutting-edge presentations were inaugurated in 2016 by Anne Novado and Steve Pearlman. Currently, Novado is focusing on solo exhibitions such as A Deeper Dive / A Deeper Eye. The creator of "A Deeper Dive," Claudia Waters, develops unique representations of the underwater experience with inventive color and brushstroke methods. Photographer Steve Pearlman calls for us to look at everyday life with a fresh perspective. His images prompt spectators to see the links in things we'd normally dismiss as random. Novado has paired the two assemblages to give visitors "a window and mirror" for noticing the unnoticeable in our lives. Situated in the hub of the Powerhouse Arts District, a growing city section, the gallery is easily accessible via train or ferry from New York.
Tear up the track in sophistication
RPM Raceway
is a go-kart, arcade, and entertainment center that is full of excitement. With race cars produced in Italy and a track inspired by Europe, speed fanatics rally in refinement. The arcade, VR battles, and bowling are also developed for the creme de la creme. The food fits the theme with wood-fired pizza and hand-crafted burgers and beers. More than your usual boardwalk penny arcade, RPM Raceway is a unique and fun recreation center.
Refresh with the latest in brewery production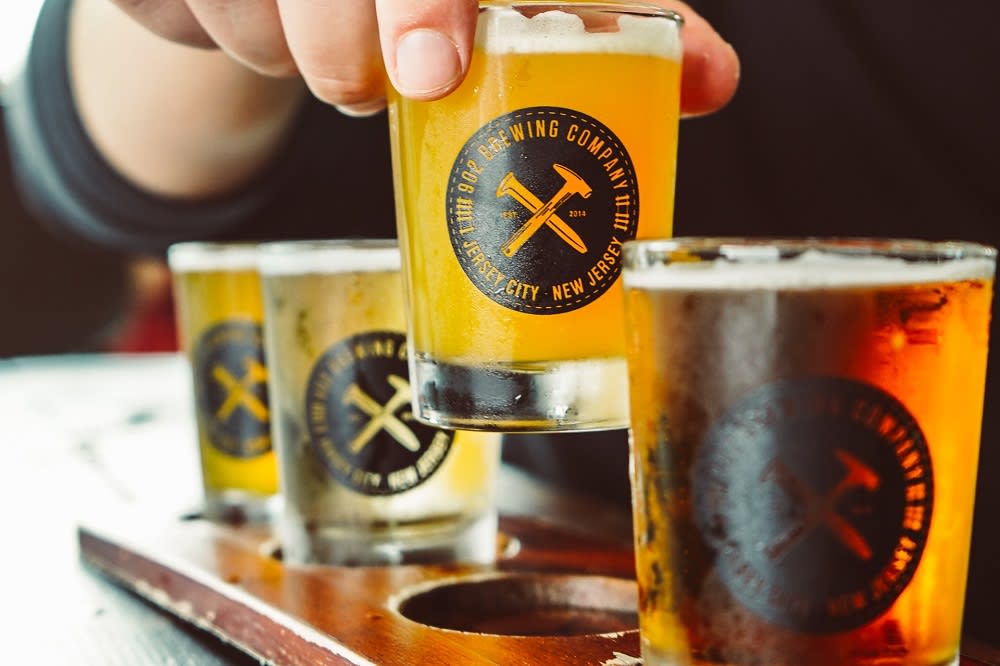 Photo courtesy of 902 Brewing Company
You'll be thirsty after hopping through all of these Jersey City gems. For a restful yet jovial evening,
902 Brewing Company
is the place to be. Two Jersey guys living in an apartment developed the distillery a decade ago. 902, named after the address where it all began, has grown into a substantial business on Pacific Avenue. The selection names represent the brewery's personality, with humorous titles such as "Her Name is Ester," "Juicy City," "Saved by the Belma," inspired by 80s hit "Saved by the Bell," and "Heaven, Hell, or Hoboken." Pull up a stool and drink in comfort in this homegrown bar.
Contact
The Sutherlin Group
for a thorough tour of the
Jersey City area
. Voted #1 for New Construction Sales in Hudson County, this team has mastered the real estate market. Founder Diana Sutherlin beats the competition in negotiation and listens with an empathetic ear. Reach out today!