There are certain luxury amenities that most homebuyers looking for high-end living desire inside their homes. When looking to purchase a home for sale in Hoboken, many luxury buyers are on the lookout for amenities that will create a beautiful, comfortable living space. Read on to learn more about the incredible luxury amenities homebuyers are looking for these days.
1. Great views
Hoboken's views of the New York City skyline are accented by the glittering Hudson River, making wall-to-wall windows or architecturally beautiful casements desirable in high-end Hoboken real estate.

But the indoors are not the only place to enjoy a magnificent view. Multi-story townhouses often have elevators that lead to outdoor roof decks, where the views of Manhattan are spectacular.
2. Historical buildings that merge modern elements
The cities lining the Hudson River have a rich history, and the townhouses, brownstones, and other Hoboken homes for sale reflect days gone by. Inside, you'll find meticulously restored original elements like grand doorways and staircases, alongside breathtaking kitchens ideal for those channeling their own inner Cake Boss. Some even have the latest luxury amenity trend of dual sinks a small one on the island to make prep work easier, paired with a large farmhouse sink that doesn't infringe on counter space.

Seeking a powder room with a space specifically for preparing for a night on the town? Historic Hoboken real estate has what you're looking for, with bathrooms that gleam and where bad lighting is a forgotten issue. You'll always capture your good side for those mirror selfies.
3. Plenty of privacy
While there are plenty of Hoboken condos for sale, not all Hoboken homes are townhouses and brownstones. Luxurious spaces can be found tucked around the corner, with multiple lots, featuring pools lined with imported Mozambique stone and surrounding resort-like decks all with plenty of privacy from neighboring homes thanks to towering hedges throughout.

When looking for Hoboken real estate, you don't have to find yourself looking only for an investment property. You can also find a single home that has all the amenities that meet your needs.
4. Smart home features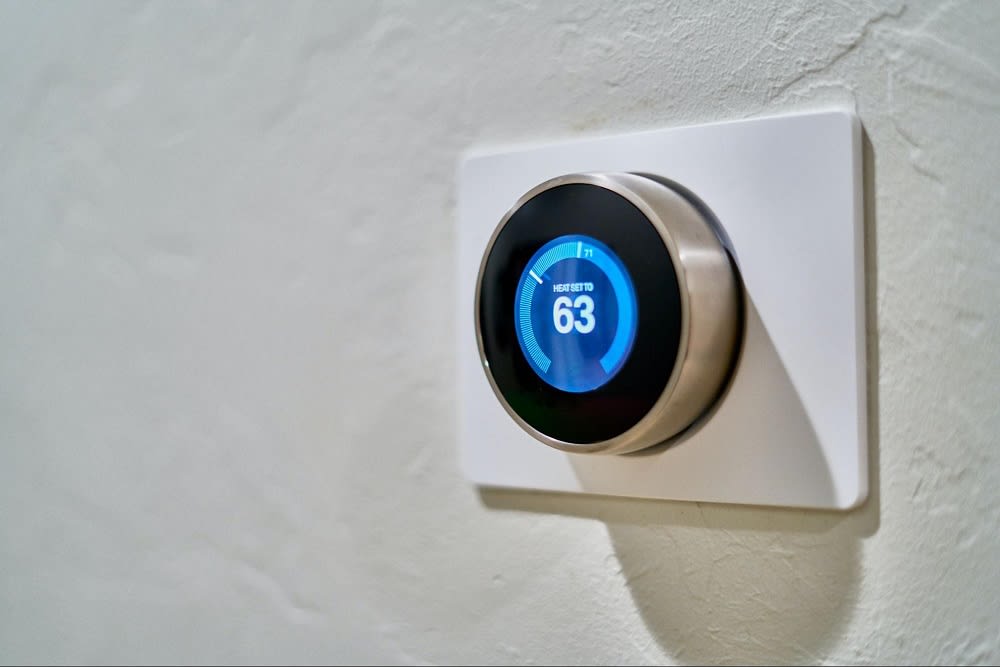 Today's luxury homes demand protection, and automated features that allow you to control aspects of your home are one of the best ways to ensure that you, your family, and your belongings are secure.
Smart home features
that are must-haves include home automation products that control entertainment, lights, and electrical appliances, smart thermostats for energy consumption which help cut down on energy costs and security, which not only encompasses locks but video doorbells to show you who is at your door.
5. Custom wine cellar
While the old rules about white with fish and red with meat are no longer that important, good wine certainly is! A wine cellar is a common must-have for high-end Hoboken residents looking for their dream Hoboken real estate.

With walls of wine creating the room's ambiance, a wine tasting area in the middle will allow you and your guests to pick exactly which wines to go with dinner, or to hold an impromptu wine tasting.
6. Spa-inspired showers
There's nothing more luxurious than stepping into a shower with multiple jets and a rain showerhead. But one new feature a horizontal massage shower is a lifestyle revolution that gives a shower an entirely different experience. Instead of standing, you lie down on a purpose-made bench and allow shower jets to massage your body, soothing away the day's stress or waking you up for a new day of business ventures. Get some inspiration from
these amazing spa-inspired bathrooms
.
7. Home theater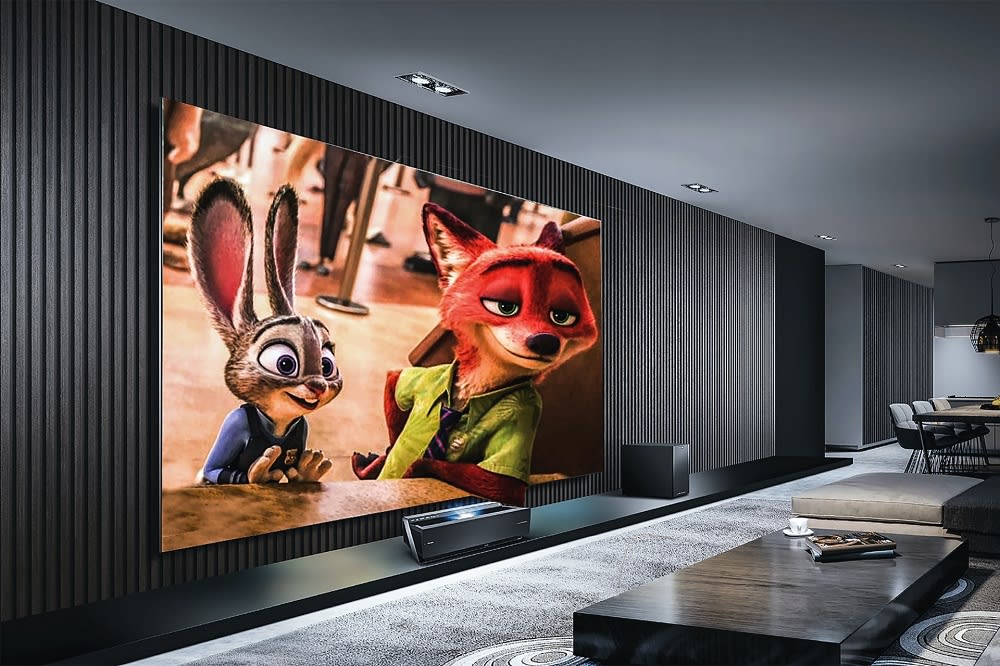 Plush seats, armrests with cup holders, a snack bar complete with popcorn machine, and a movie you've wanted to see since you saw the first trailer all can be yours with a
home theater system
. Never again worry about someone talking over the movie or unpleasant seat neighbors.
Surround sound and soundproof walls are some of the luxury amenities that most often come with a home theater. These not only enhance the experience but also keep those action scenes silent for everyone else in the house.
8. A home bar
While a wine cellar is splendid, a home bar is essential if you do a lot of entertaining. Create a back bar with as many liquors as guests might want, and have cold beer both on tap and in the fridge as bottles. The bar itself can seat as many people as you'd like, but it should have a polished, easy-to-clean surface. Plush, comfy chairs should take the place of bar stools for a complete luxury experience.
9. A home gym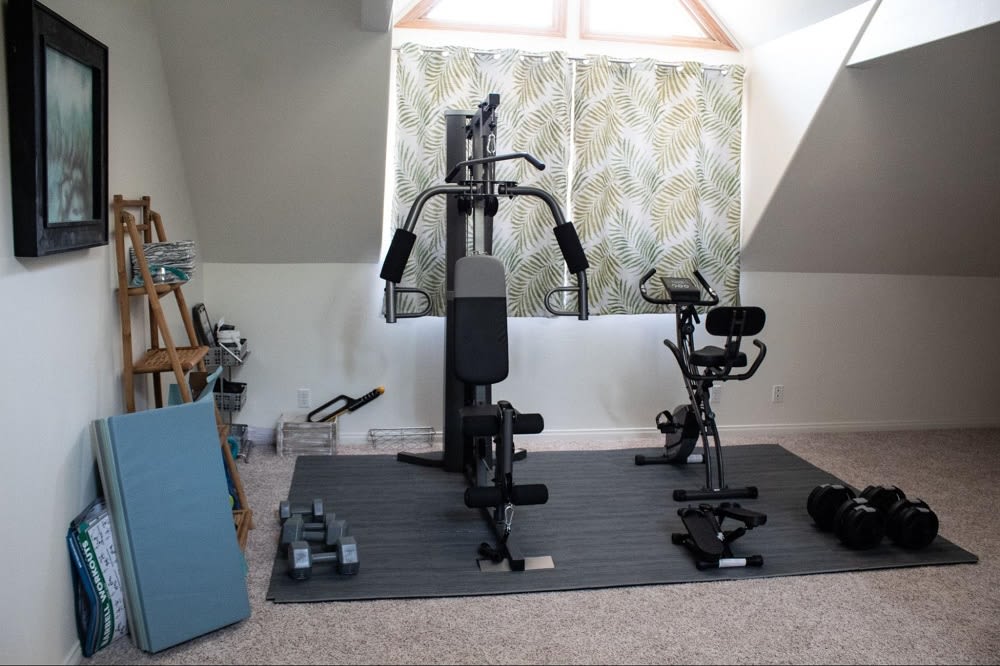 COVID-19 has kept many of us home for long periods of time, which means a home gym is a must for high-end homebuyers. Hoboken condos for sale are often in neighborhoods peppered with homes featuring plenty of rooms, so it should be easy to create a tricked-out home gym out of sight from guests.

Installing padded flooring not only reduces sound levels but also adds extra comfort for your floor exercises like those dreaded but muscle-building burpees.
10. A castle-inspired space
Some people dream of living in a castle, with turrets to use as reading nooks and architectural detailing that makes their home stand out from all others.

If that's you, Hoboken might just be the place to put down roots sometimes special Hoboken real estate appears on the market with long halls, French doors, polished parquet floors, and fireplaces throughout. In other words, castle-inspired homes aren't as rare as one might think.
If you're looking for luxury,
The Sutherlin Group
has been a high-end real estate agency in Hoboken and Jersey City for over a decade. Give them a call, tell them about your needs, and their expert agents will do their best to make it happen.