For many homeowners, their residence is more than just a place where they live. It is an investment that can have a tremendous payout when it's time to sell. However, while the home's value will often appreciate over time, this value will also depend on numerous factors including the market and certain characteristics of the house.


While you cannot predict the future of the market or control every element that goes into your home's value, there are things you can do to boost your home's ROI.
What is ROI?
A
return on investment
or ROI is a performance measure used to check the profitability of an investment compared to the cost. The ROI will typically be expressed as a percentage and is used to compare and rank investments in different projects or assets, such as real estate.
However, when it comes to boosting a home's ROI, home renovations are one of the few investments that not only improve a person's quality of life but increase the value of the home. Consequently, renovations or addition projects that add square footage or functional space often add the most value to the house.
Make small home improvements
While not everyone can afford a full-gut kitchen renovation to improve their home's return rate, here are some easy ways you can boost your ROI without breaking the bank:
Changing doorknobs and locks to brushed nickel pieces.

Replacing yellow incandescent bulbs with bright LED lights.

Making small finishing touches on faucets and other fixtures in the home.

Updating or adding a backsplash to the kitchen to give the area some new life.

Updating the bathroom vanity to complement the rest of the home.
Update your home's curb appeal
One of the first impressions many people have of a home comes from the curb and the landscape. That is why updating the area around the house should be a top priority when trying to improve your home's ROI. Better yet, the work does not need to be extensive or costly. For example, if you are looking to spruce up the outside of your house, start by:
Adding fresh mulch or new bushes. Consider seeking assistance from experts such as the locally-owned shop

PLNTD

, a Plant & Wellness Specialty Shop in the heart of downtown Jersey City.

Changing your walkway by adding flagstone or accentuating it with lighting.

Maintaining the landscape around the home by keeping the grass mowed and the shrubs pruned.

Repainting the front door.
Change the exterior of the house
While the landscaping can add an immense amount of value to your home, do not forget the exterior of your house. In fact, fixing up the exterior can provide you with a
96% ROI
. Plus, the updates do not have to be massive. Even a simple change to the paint, vinyl siding, or the entry door can produce a revamped exterior.
However, as you make these changes, you want to keep some things in mind:
If your home was painted before 1978, test for lead before sanding or scraping.

Pick the right color combinations and match your trim, siding, and doors.

Use fiberglass composite columns since they are not only durable but a popular way to hold up a porch.

Consider removing old awnings from doors and windows to quickly update your home's look.

Add a pergola to spruce up a dull or outdated yard.
Invest in energy-saving modifications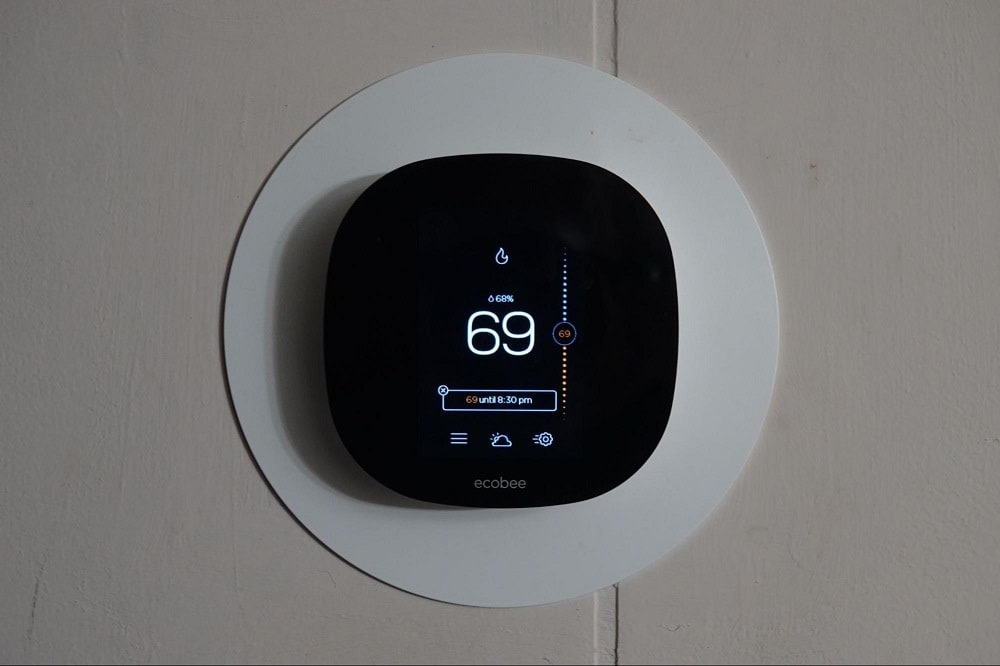 Today, more and more homeowners want energy-efficient homes that not only cut down on their bills but help the environment as well. Fortunately, making these updates does not have to be complicated, as simple switches can make a difference. For instance, you can install a smart thermostat to improve your energy efficiency, install double-pane windows, insulate your water tank, replace outdated appliances with more efficient ones, or even add solar panels on the roof. In fact,
over 35%
of Realtors indicated that solar panels increased the perceived property value of a home.
However, if you are not sure where to start with these energy-saving modifications, you can also schedule an assessment with the local utility company or a
certified energy auditor
who can help you figure out what upgrades can help you save money and increase the value of your home.
Take care of easy repairs
Improving your home's value does not always have to include extensive changes. Sometimes, it could be as simple as getting rid of scratches, dents, and squeaky floors.
These quick repairs can also include things such as touching up moldings, fixing hinges, and even refinishing hardwood floors. However, as you are thinking of things that need repair, make sure you also test your drawers and windows, as well as your toilets and your smoke detectors, to ensure everything works properly.
Consider room remodeling
If you want to make a complete overhaul to your home, one of the best investments you can make is a smart remodel. For example, kitchen and bathroom remodels will usually have the most significant impact on your home's value. However,
remodeling a wood deck and replacing windows
will also generate a high ROI.
More importantly, when you choose the right project to improve your living space, a substantial portion of the costs involved with this remodel can be passed on to future buyers of the home through increased property values.
Keep things clean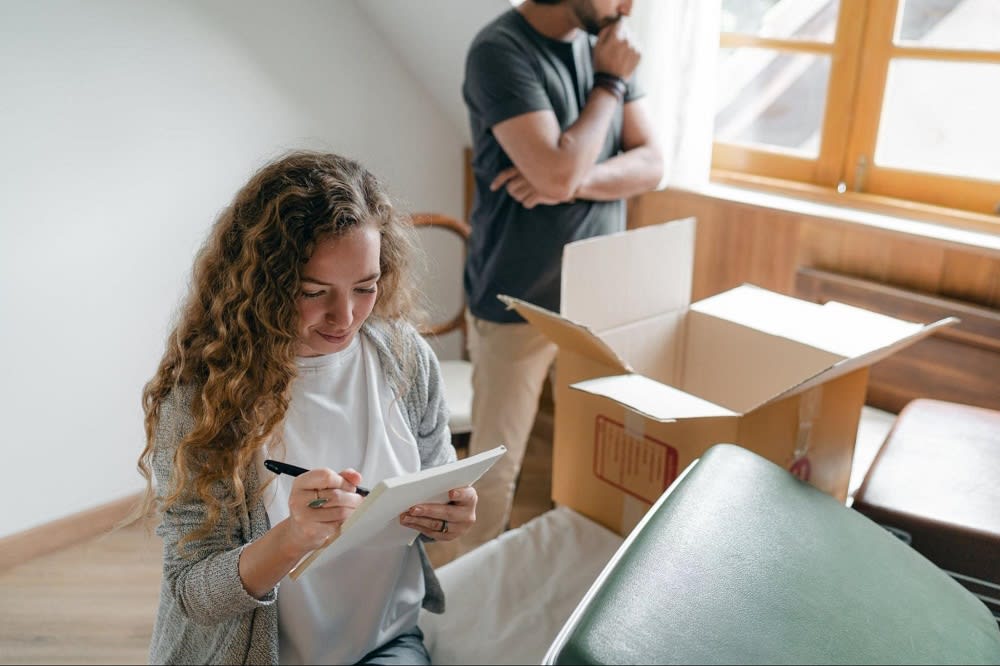 Sure, everyone wants to have a clean house, but when we think clean in terms of a home's ROI, it goes beyond just wiping down the counters or putting things away. Improving your home's value means making a clean house a top priority.
To keep things clean, you need to:
Stay ahead of maintenance issues and take care of potential problems before they explode into something more.
Stop junk and dirt from building.
Check for mold.
Declutter and get rid of excessive items.
Spruce up your rooms with a new paint job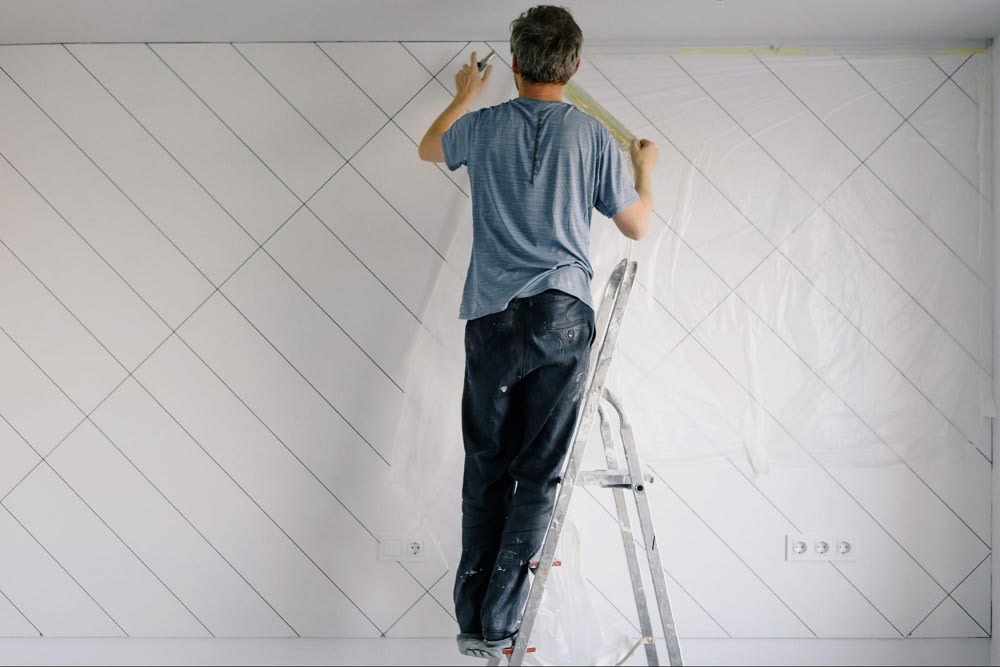 Repainting a room is a great way to give your home a new feel and even attract buyers if you are thinking of selling. However, before you slap just any color on your walls, you need to consider the appropriate color palette for your home. For instance, you may want to stay away from deep or bright colors such as red and yellow and consider cool, natural tones, like pale gray, which performs well in a home and even better than plain white walls.
You can also work with companies like
Jersey City Painters
that can provide you with quality interior painting services, take the guesswork off the colors you should choose, and make sure everything looks exactly how you envisioned.
Not all changes will get you what you want
Unfortunately, not every change to your home will bring you the desired outcome, and in some cases, you may waste a lot of money on them. For example, if you are looking to spend a significant amount on completely redoing your kitchen, you may lose a good chunk of money in the process. That is why a good rule of thumb is to only spend
10% of your home's value
on a kitchen remodel and 5% on a primary bathroom remodel.
In addition, find out the general expectations of what changes should be made to a home in your neighborhood. For instance, if you live in a luxury home, you may get away with adding luxury updates. However, if your neighborhood is not considered a luxurious area, you may lose money on these updates. Thus, before you start working on your home, you want to not only be mindful of recent sales but also consult with a local realtor about how these changes will impact the value of your home.
Work with professionals and make the most out of your home
Downtown Jersey City real estate
is a hot commodity right now. Not only is demand high, but there has been a substantial increase in population which has resulted in
high home appreciation rates
. If you are considering buying or selling a home in downtown Jersey City, you need to make sure you work with the best local Realtor.
At The
Sutherlin Group
, we are a team of top-selling real estate agents in Jersey City and number one in Hudson County for new construction sales. As a result of our in-depth knowledge of the marketplace and our extensive experience, we know how to get you what you want when it comes to real estate and how to make the most out of your home when it comes to improvements. Contact our team today for more information.