Buying a home anywhere can be daunting—and when you blend inexperience with a particularly hot market, you're asking for stressful real estate negotiations.
Hoboken's proximity to Manhattan and abundance of urban amenities make it a desirable place to live—and also contribute to its perpetually hot real estate market. Buyers and sellers alike will face mountains of paperwork and stressful bidding wars that, without the help of a professional, can derail an entire transaction.
An experienced and knowledgeable real estate professional is always worth their fee and can ensure your real estate transaction goes off without a hitch.
Five reasons to work with an experienced Hoboken real estate agent
Proven success
Whether you're a first-time buyer or looking to add another property to your investment portfolio, the expertise of a professional agent can prove invaluable. A primary objective of Hoboken real estate agents is to stay informed of current market metrics—emerging trends, rules and regulations, and potential variables that may affect your sale or purchase. But more than their specific industry knowledge, an experienced Hoboken agent possesses insight gained from a large volume of successful transactions.
Throughout these successful transactions, Hoboken real estate agents gain insight on how to overcome an issue that may arise throughout your buying or selling transactions. Their experience and comfort level with the process of buying and selling Hoboken real estate means fewer challenges for you.
Data-driven decisions
It's relatively simple for a buyer or seller to track down relevant information on Hoboken's market trends and statistics. However, as a member of the public, you'll only find a narrow snapshot of the Hoboken real estate market—typically curated from one or two sources and presented as a broader market overview.
An experienced real estate agent has access to a larger and more accurate amount of data than what you'll find from a Google search. Their data features greater depth and more real-time information. Additionally, should your agent need more info, they can reach out to other experts in the field. These connections keep their opinions informed and can ease your mind throughout the process. This proves particularly relevant for sellers trying to capture the right price point to generate interest and offers.
Savvy, seasoned real estate agents understand the ebbs and flows of Hoboken's market — where one trend ends, and the next begins. They have an immense amount of data at their fingertips that guides the decision-making process towards wise and well-informed transactions on both sides of the table.
Local insight
Of course, even the best data cannot replace the insight gained from experiencing a market firsthand. For buyers, especially those relocating to Hoboken, this level of market knowledge is where an experienced agent will truly shine.
Agents can provide:
The pros and cons of Hoboken neighborhoods or residential buildings
Major employers and top employment centers, within and outside of Hoboken
Information about Hoboken's top public and private schools, or child care facilities and proximity to your desired area of town
The city and county zoning codes, local ordinances, and other regulations that may impact a purchase or potential improvements after a purchase
Where to buy if you're a young, single professional or starting or raising a family, or looking toward retirement
Hoboken's favorite pockets of dining and entertainment, or the city's most popular parks or avenues for recreation
The most valuable agents are those that are genuinely local. They live within the market, are deeply involved with local initiatives, or transact a bulk of their business there.
That "finger on the pulse of the market" presence is vitally important for a city like Hoboken. Competition for housing in Hoboken draws from a region home to more than 20 million people. It attracts those from well beyond the New York-Newark metro area—people wanting to live or invest near one of the world's leading business and financial centers.
An agent's local insight simplifies the search process when buying. An experienced agent helps you quickly evaluate properties, determine if it's your ideal home in the ideal location, and formulate a competitive offer.
For sellers, the agent flips the script. An experienced agent understands what buyers want or need from their future Hoboken home and uses that knowledge to position and market your listing and maximize its sale.
Whatever a client's goals may be, a Hoboken agent uses their vast knowledge and deep understanding of the market's ever-changing trends to meet and exceed those objectives.
Resources
Buyers and sellers benefit from the industry connections of an experienced Hoboken agent. Particularly when working with a luxury agent, their contacts represent a broader reach in fulfilling your real estate needs.
For buyers, this translates to a more extensive listing of homes, including exclusive listings, off-market properties, or insight into future developments.
Conversely, a well-respected agent with a track record of success has access to a wider network of buyers across the U.S. and worldwide. The larger buyer pool increases the potential for a more lucrative sale for those listing property versus dealing with strictly local buyers.
Beyond the actual transactions, an agent's industry resources and connections represent best-in-class service and contractors. This roster of carefully curated contacts is at your disposal before, during, and even after your transaction.

Their list of providers may include contractors, trade specialists, photographers, web developers, stagers, interior designers, lenders, real estate attorneys, and movers. Your agent will know who to call in every scenario—for prepping and marketing your listing, securing your purchase or sale, or improving your property after the acquisition.
Closing the transaction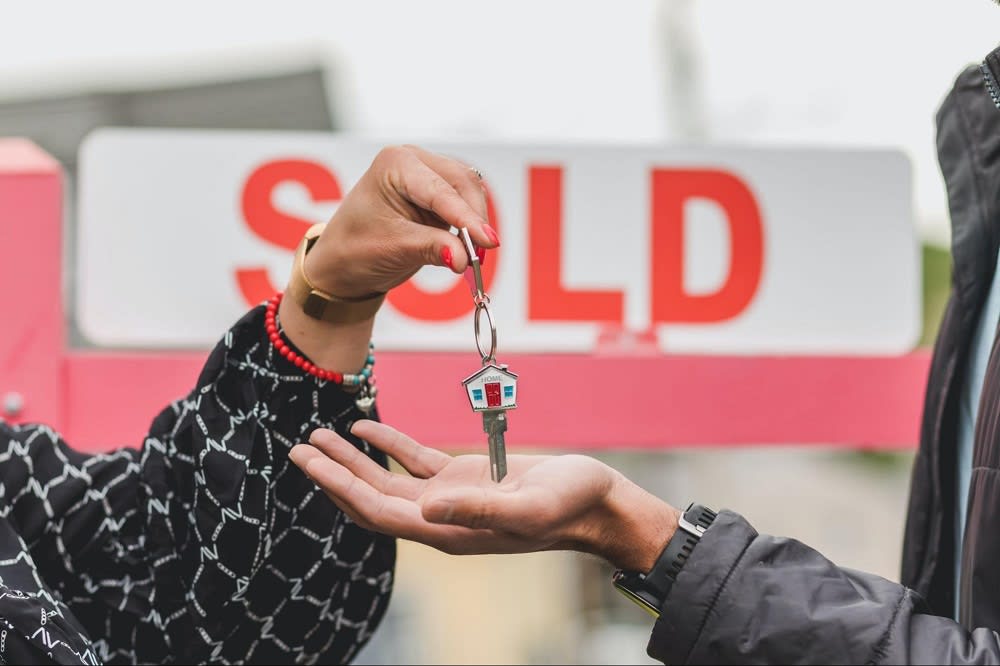 Agents are the central point of contact for their clients and work with lenders, inspectors, contractors, engineers, or trade specialists to fulfill the obligations of the sale and bring it to a close. Their expertise and communication skills are invaluable during the often tenuous closing phase. One minor miscue amid the various inspections, appraisals, repairs, offers, and counteroffers can lead to costly delays in a deal falling through. As your representative in all things real estate, your trusted agent works tirelessly to mitigate any uncertainties.
Ultimately, your experienced Hoboken real estate agent is there to ensure your real estate transaction — whether it's a purchase or sale — is a complete success.
House hunting in Hoboken?
If you're ready to explore the best of the Hoboken luxury real estate market, reach out to our team at The Sutherlin Group. We have years of expertise buying and selling New Jersey luxury homes, as well as a powerful focus on customer service and a long record of delivering value to their clients. Wherever you are in your search for Hoboken real estate, contact us for expert guidance.