After working with the
Sutherlin Group
to find your new home, you're ready to explore your new community. At the top of your list, you want to find the best spots to get a fix for your coffee addiction in the morning, afternoon, and any other time.

In Hoboken, you aren't the only one who enjoys a good caffeine buzz, so you'll find an amazing variety of local coffee shops in the area. There are so many great choices for a cup of Joe that you won't remember what a Starbucks drink tastes like. Here are the 11 best coffee shops you should visit:
Joey No Nuts Cafe
Do you have a nut allergy? Do you think hazelnut is overrated as a flavor?
Joey No Nuts Cafe
is the spot to grab your coffee. The owners, Jeff and Jessica Witte-Dyer, started the cafe because of their daughter's allergy to peanuts.

While the cafe is 100 percent nut-free, you can still enjoy all your coffee favorites. From the normal coffee options — black coffee, espresso, and lattes — to more unusual options such as a full selection of teas and Italian sodas, you're sure to find a drink to make your day better.
Bean Vault Coffee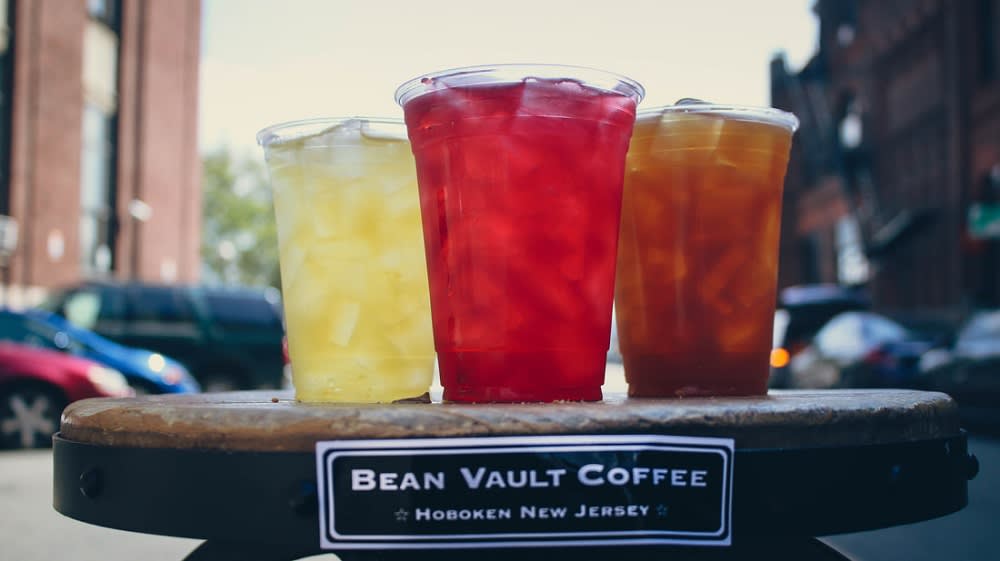 Photo courtesy of Bean Vault Coffee
Opening each morning at 6:30 a.m.,
Bean Vault Coffee
is a popular spot for commuters, especially if they use PATH. The menu offers a full range of hot and cold coffee to start your day with a "buzz."

The real beauty of Bean Vault Coffee is that you can opt for almond, coconut, or soy milk in your coffee. The almond milk latte is a treat, and speaking of treats, this coffee shop also offers a variety of morning treats and pastries for days when you want a snack with your coffee.
Bwè Kafe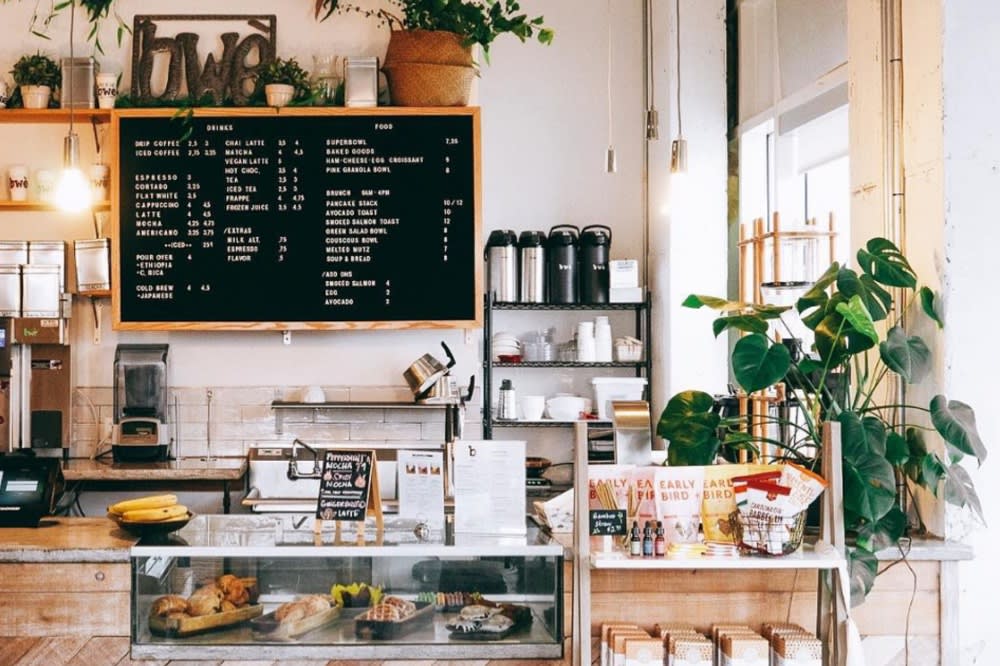 Photo courtesy of bwè kafe
If you're looking for a coffee shop where you can do a little work or shop online while you sip your coffee, then you should check out
Bwè Kafe
. This coffee shop offers free Wi-Fi to all of its customers. It also offers a laid-back environment and comfortable seating for you to enjoy your favorite beverage.

Make sure you try the dirty chai latte — a latte with a shot of chai — and it will change your coffee drinking goals. This charming coffee shop also offers seasonal specialty drinks such as the lavender cold brew latte.

If you need something a little more satisfying, you can pair your coffee with a sweet treat or a croissant sandwich. After you fall in love with their coffee, you can buy a bag of their coffee beans to enjoy at home.
Choc O Pain Bakery & Café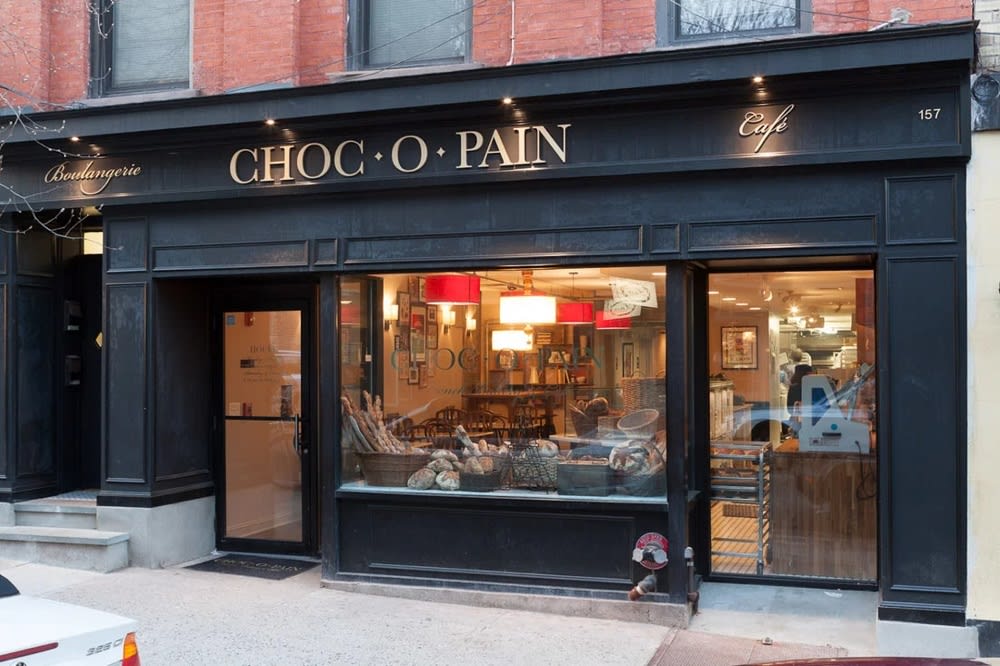 Photo courtesy of Choc O Pain
The French know how to do coffee right, and Clémence Danko, the owner of
Choc O Pain
brings her French roots to her cafe. When you arrive at the cafe, you can get your coffee to go, or choose a table inside or outside and enjoy a French cafe experience complete with music.

This coffee shop offers both soy and almond milk for a dairy-free coffee experience. You can also enjoy a chocolate croissant — pain au chocolat in Paris — or opt for something more filling, such as a bowl of soup or a sandwich made with a fresh baguette.

The cafe offers catering and event hosting services. You can even sign up for a weekly bread subscription. On Mondays or Fridays, you pick up your subscription order of fresh bread and pastries and renew your subscription every four weeks.
Empire Coffee & Tea Co.
Although they don't offer cups of coffee,
Empire Coffee & Tea Co
. is the spot to buy your gourmet coffee beans and teas. Your biggest challenge when visiting this store is choosing the beans you're taking home with you.

From mint chocolate chip to coconut, these beans come in a variety of irresistible flavors to tempt you. While the store offers an equally impressive selection of teas from your favorite brands, you can also opt to take home a bag of loose tea leaves.

The store has a selection of upscale coffee machines, filters, and other ways to prepare coffee and tea. If you're looking for the perfect gift for a fellow coffee or tea lover, select one of the gorgeous gift baskets as a special treat.
Green Pear Cafe
This list already includes French coffee, and the
Green Pear Cafe
represents the glory of Italian coffee. You'll come for the authentic Lavazza Italian coffee but leave with to-go treats such as specialty foods and freshly made crepes.

You can grab a seat outside or settle at one of the small tables in the cafe to enjoy your coffee and any snacks you pick up. The espresso cream dessert nestled inside a chocolate cup shouldn't be missed.

The menu includes all of your favorite coffee concoctions along with a rich menu of smoothies and teas. The cafe offers to-go service as well as delivery to lucky Hoboken residents.
Joboken Cafe
Located next to the PATH station,
Joboken Cafe
is a popular coffee spot for commuters and many others. While the cafe does have some indoor and outdoor seating, it also offers window service for commuters in a hurry.

This coffee shop serves Gotham Coffee, a roaster out of Brooklyn. For a snack to go with your morning coffee, the store offers healthy options from Balthazar. Along with Balthazar baked goods, the store offers yogurt, a selection of juices, and other treats.

Don't have time to pick up your coffee and juice? Joboken Cafe partners with GrubHub to get you your morning dose of caffeine.
The Little Local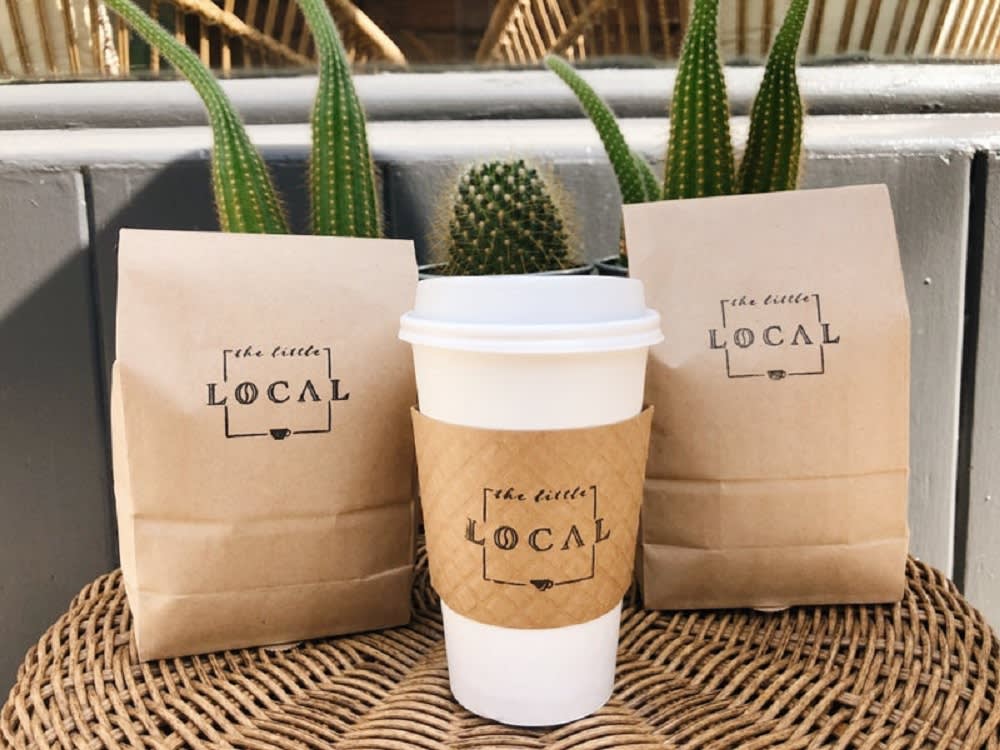 Photo courtesy of The Little Local
True to its name, this coffee shop is locally-owned and operated. It's a great place to visit when you need a break from coffee chains.
The Little Local
is run by a husband and wife duo who resided in Vienna for many years.

The owners decided to source their coffee beans from Modcup, a New Jersey coffee roast. The shop features the Local, a special blend created for them. You can buy a one-pound bag of this special blend to enjoy at home.

If you still need convincing, the shop features pastries from Choc O Pain with a selection of croissants and other goodies. Adorning the walls, you'll find artworks created by local students in the Hoboken area.
Cafe Vista
Step back in time when you stop by
Cafe Vista
for a cup of coffee. From the record player you're sure your great-grandmother had to the vintage coffee mugs and serving plates, this shop brings a vintage vibe for your coffee pleasure.

The owner, Balsayat, is originally from Istanbul, so it shouldn't come as a surprise that there are a wealth of Turkish coffee options on the menu. The offers at this cafe provide a healthy balance between salads and sweets.

In addition to the wide selection of coffees, the menu offers an equally impressive selection of teas. It also has a selection of vegan and gluten-free options for people with special dietary concerns and preferences.

All of the decor and dinnerware were selected by the owner and her friends. Sourced from local vintage stores, many of the pieces, including teacups, feature an eclectic blend of colors and patterns.
Hidden Grounds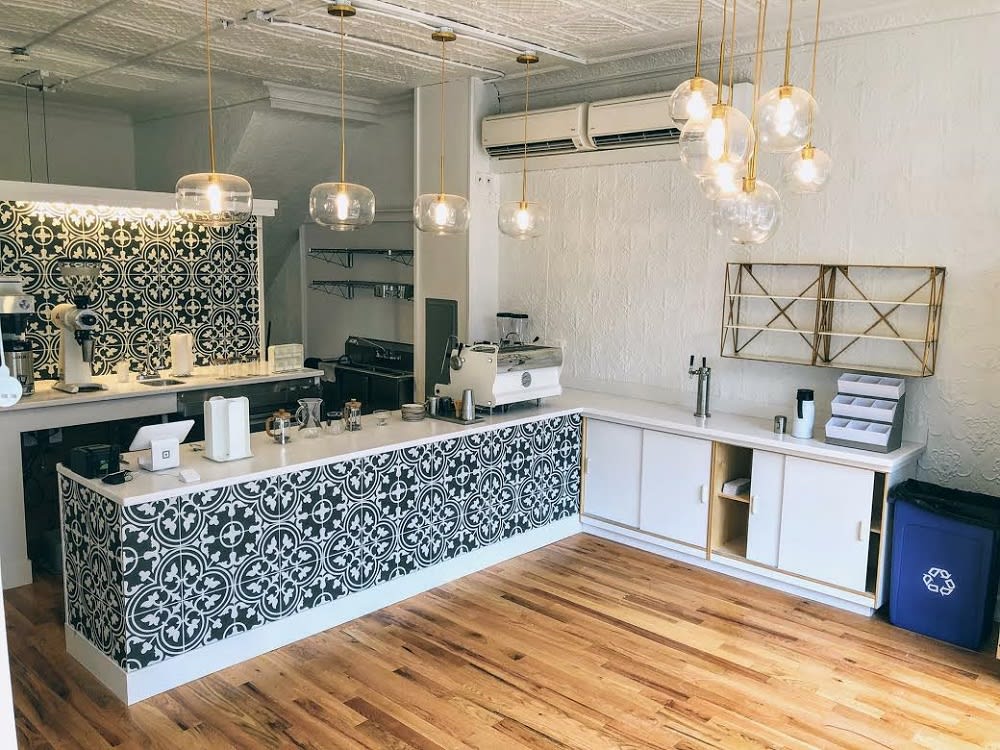 When you're looking for some of the best coffee beans around and a shop where the barista learns your order,
Hidden Grounds
is a wonderful option. Filled with greenery and a welcoming vibe, this coffee shop has all the coffee flavors you could ask for, as well as a masala chai with unique spices.

When you order a sandwich or bagel with a cream cheese blend, the mixture is made by hand in the store. Each sandwich is made only after you place an order, so you always get the freshest quality.

There's a full menu of hot beverages as well as juices. You can even opt for dairy-free oat, soy, or almond milk if you'd like. This coffee shop has excellent customer service and a solid menu of coffee, fresh sandwiches, and pastries.
Alessio's Cafe | Gelato | Pizza
Alessio's Cafe | Gelato | Pizza
cafe offers amazing New York-style pizza, plus the drink menu is expansive. From lattes and cappuccinos to shakes and smoothies, you can get your coffee fix and more. You can find a place to enjoy your coffee inside or take one of the tables outside on warmer days.
In conclusion, Hoboken offers a thriving coffee scene with many choices to suit any mood. If you're looking for houses for sale in Hoboken, the Sutherlin Group is your trusted source. You can
contact our office
to start viewing homes today!