One of my favorite things about living in Newport is how the neighborhood becomes a Christmas wonderland during the holidays. You can't walk a block without seeing colorful lights and festive decorations in every direction. The peak of this spectacular lights display occurs at the tree lighting celebration at the town square park in Newport. This year it will be held on Monday, December 2nd from 6-8 pm. Holiday music is played throughout the neighborhood town square, as the lights put on a show, dancing to the music and creating an electric and festive atmosphere. I have lived in Newport for the past 8 years and I have never missed this event and it has become an even bigger event now that I have children. It is very awe-inspiring for young children that culminate with a visit from Santa Claus and it wouldn't be complete without some cookie and hot cocoa. My kids' favorite part of the event is the holiday train that drives around the town square, we usually have to do that a few times, get there as early as possible when the line is shorter! This event is open to everyone and I would definitely recommend taking advantage of this annual community event for the whole family.
Newport Skates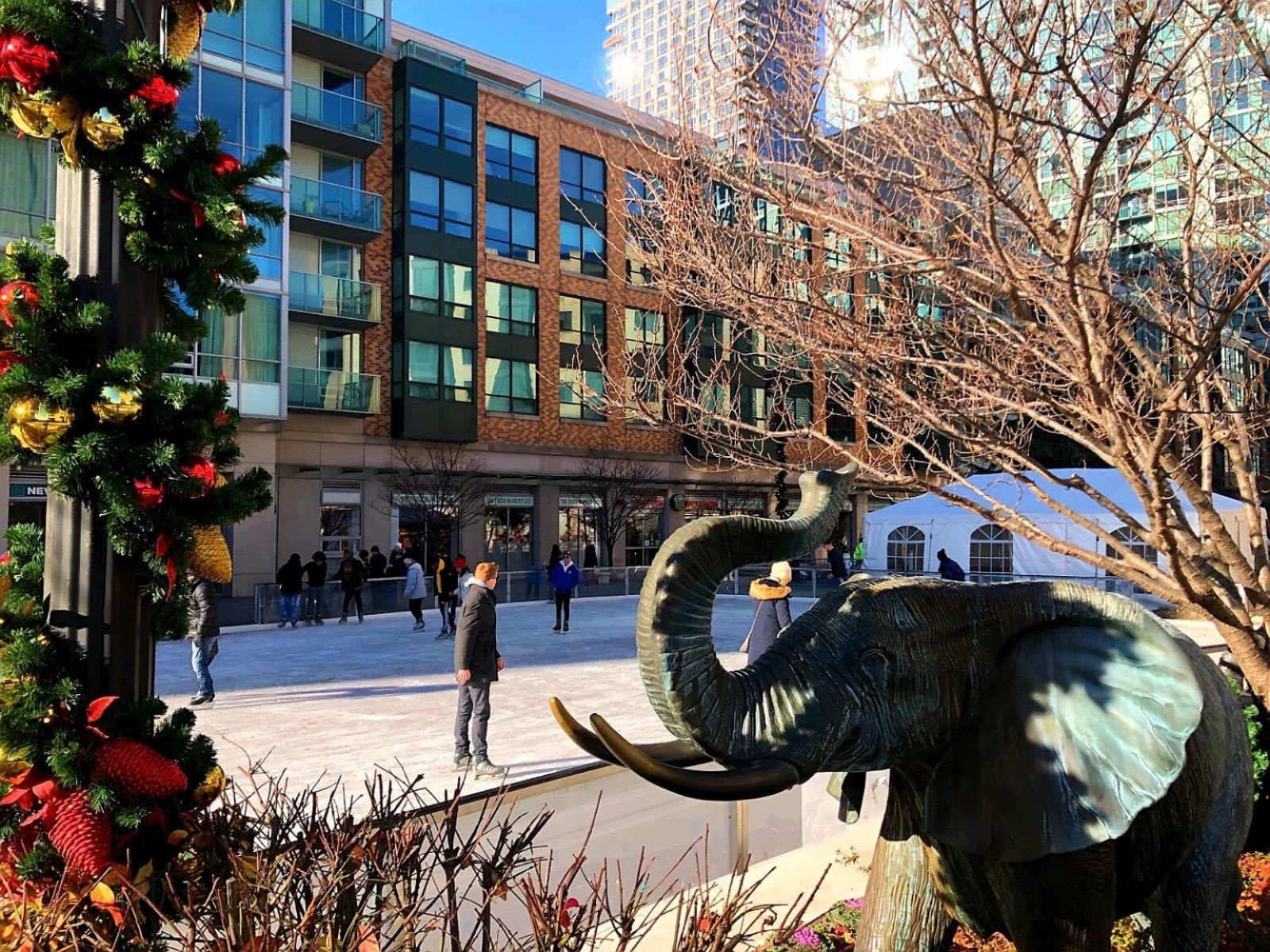 As soon as the weather is cold enough in November, the elephant park in front of Mortin Williams in Newport becomes an enchanting outdoor ice skating rink. Without much else to do in the winter months, this is a great way to exercise your kid's energy, we go every day that the weather cooperates! They also have an indoor area so cold parents can warm up inside while the kids skate. Located at
95 river dr south
in Newport, admission is $8 and skate rental is $7, however, these fees are half price for Newport residents! They are open on the weekdays from 4-9 pm, Saturdays from 11-9 pm, and Sundays from 11-7 pm. If you are new to ice skating, they also offer classes and private lessons. On Saturdays & Sundays at 10 am they have basic skills skating lesson for $20, which includes your skate rental. You can follow them on Instagram at Newportskates JC for their hours based on the weather conditions.
Loradella's Christmas Party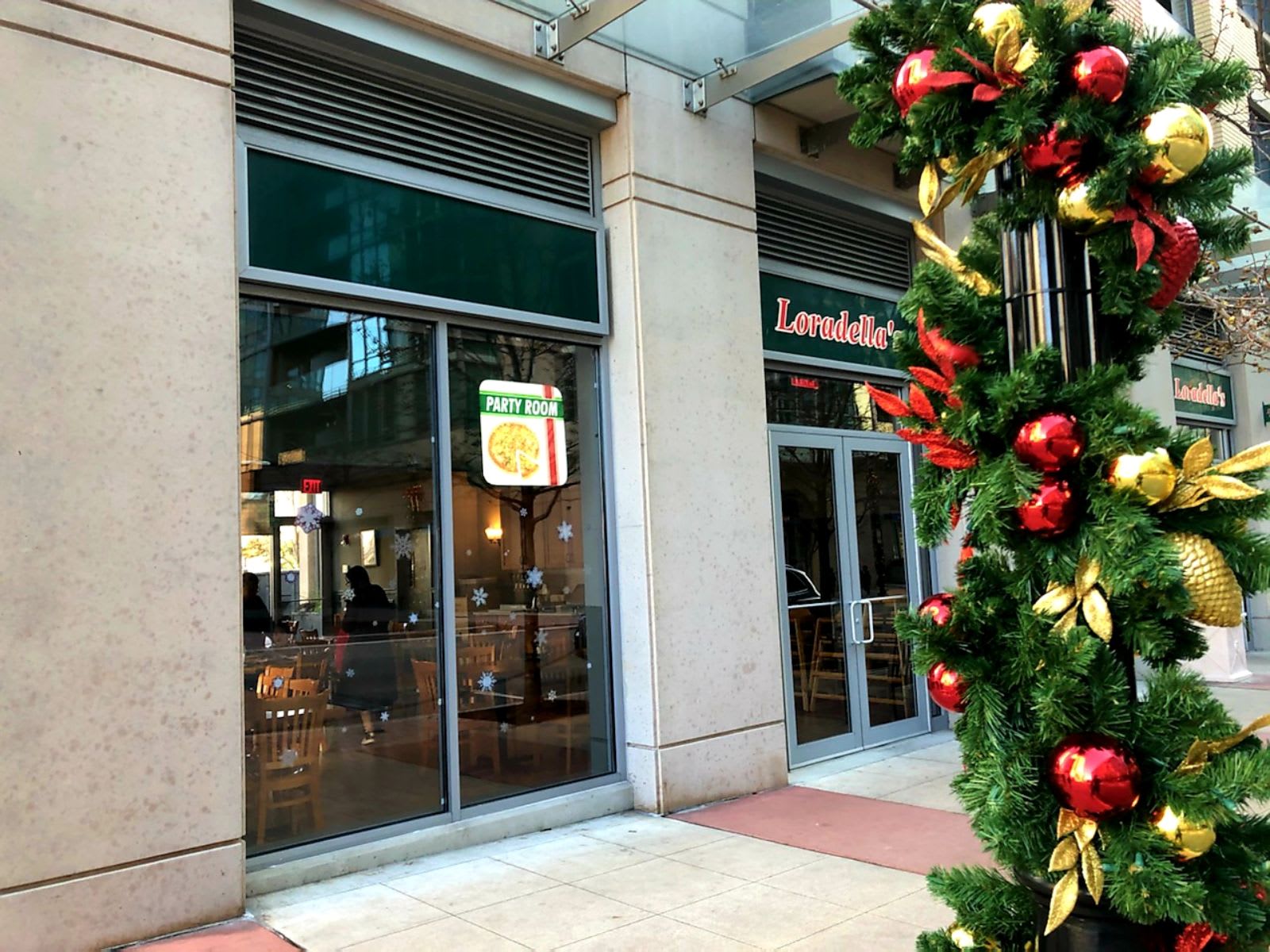 As a Newport resident, one thing my family never misses is any events at Loradella's family pizzeria. From Thursday balloon nights to the Halloween and Christmas parties, these events are usually the highlight of the holiday for my kids. For Christmas, they are having a holiday party on December 14th from 12-3 pm. You need to purchase your tickets in advance because it always sells out, the cost is $24.99 per child and there is no cost for adults. This year the event will include a DJ with karaoke and dancing along with tattoos, photo sessions, games, and of course a visit from Santa. Pizza and a drink are also included for the kids.