One of the first things on the to-do list once you have decided to sell is to prepare your property for photographs and showings. In most cases, the reason prospective buyers become interested in a property is because of the pictures they see online. Making sure that the pictures of your property stand out against all the others will greatly help you throughout the selling process. In no particular order, here are some of the best ways to stage your home in a way that will catch buyers' attention.
Declutter and depersonalize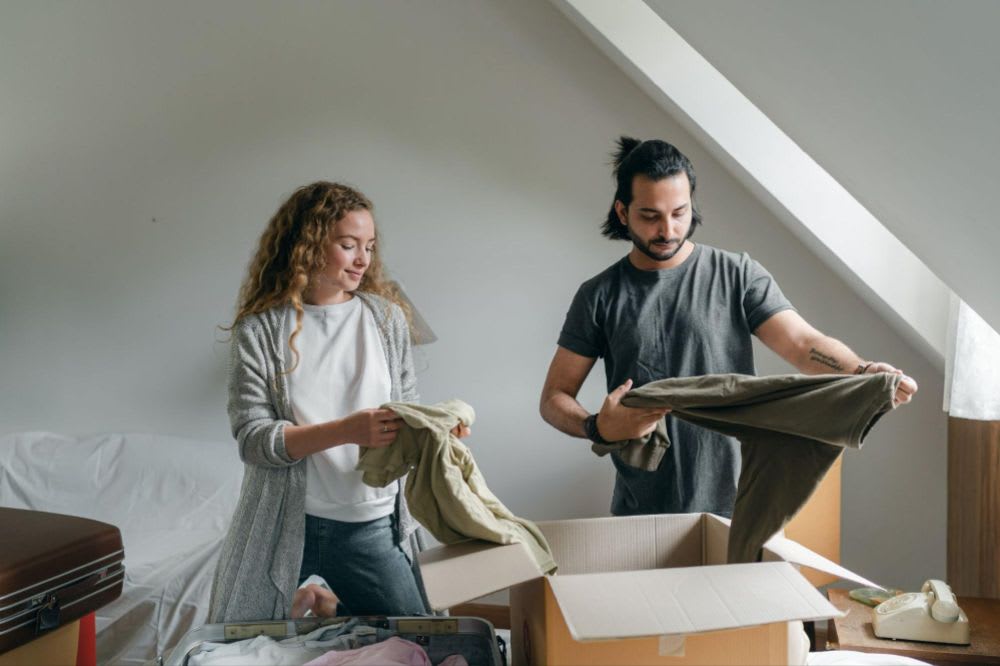 When potential buyers search for houses for sale in Jersey City, they want to look at homes that they can see themselves living in. When they take those first steps inside your home, they want to be able to imagine their family making the space into a home of their own. They want to plan which of their photographs to put on which wall and which knickknacks to put on which shelves. Images of them celebrating the holidays surrounded by extended family or simple movie nights on the couch should fill their minds. If those buyers look around the home and see your life there, they will have trouble seeing their own.
If you pack up all your personal possessions in advance, not only will you save yourself some time when the real packing begins, but you will allow your property to once again become a blank slate.
While not as critical, it can be especially helpful to declutter storage spaces, such as drawers and cabinets. By having a minimal amount of items in the kitchen drawers, for example, buyers will view the storage spaces as being larger.
Freshen up the curb appeal
Depending on the season, your yard is going to need various maintenance. Once you and your realtor decide on a date for the real estate photographer to come by, talk with your landscaper about coming the day before. That way, the lawn can be freshly mowed, any stubborn weeds can be pulled, or leaves can be raked. Depending on the last time it was done, maybe you would even want to schedule for the siding of the house, the driveway, and any walkways and patios to be power washed.

Making the property look like it is brand new will not only increase the interest of prospective buyers but can drive up the price. When results for Jersey City homes for sale come up on a buyer's search, having your property look the newest will make them more excited about coming to a showing.
Go neutral and cohesive
Since buyers each have their own tastes when it comes to interior design, the safest choice is to color the home in
neutrals
and have all of the furniture be simple and cohesive. It ties back to the idea of making the home as blank and raw as possible, so buyers can visualize their plans for the space with ease. Even if your style is already neutral, your realtor will be able to recommend home stagers to help depersonalize the space.
Alter the layout
Your furniture is likely
positioned
in a way that works best for your family. However, it may not be a layout that would work for staging. For example, a lot of children have their beds against a wall to limit the space they can fall out of bed during the night. For staging purposes, that bed would be best placed in the center of the wall for the highest-quality photos. If you choose to hire a stager, they will be able to go through all the rooms in your house and reposition the furniture to best suit buyers.
Think about fixtures
Many homeowners have attachments to fixtures in the house, especially when it comes to lighting. If there is a chandelier, sconce, or any other fixture in the home that you want to take with you when you move, the easiest solution is to take it down and replace it before the home even goes on the market. If a potential buyer sees that fixture and falls in love with it, it could add extra stress to the transaction. By replacing the fixture before buyers even see it, you are eliminating the possibility of them giving you a hard time about keeping it.
Change a room's function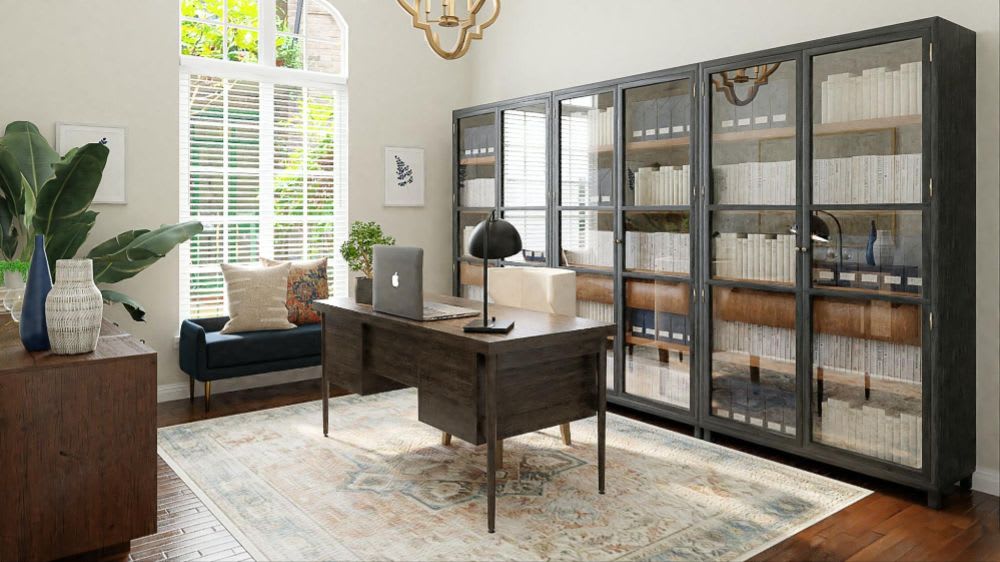 If you do not already have a room for a home office, entertainment room, or library, think about altering a spare bedroom. By showing buyers the possibilities of what a room could be, they will start to imagine all of the changes that they could make if they purchase the property. Having that real-life example in front of them stops them from having to put in the mental work of deciding what to do with a spare room and encourages them to keep your property in mind during their search.
Fresh scents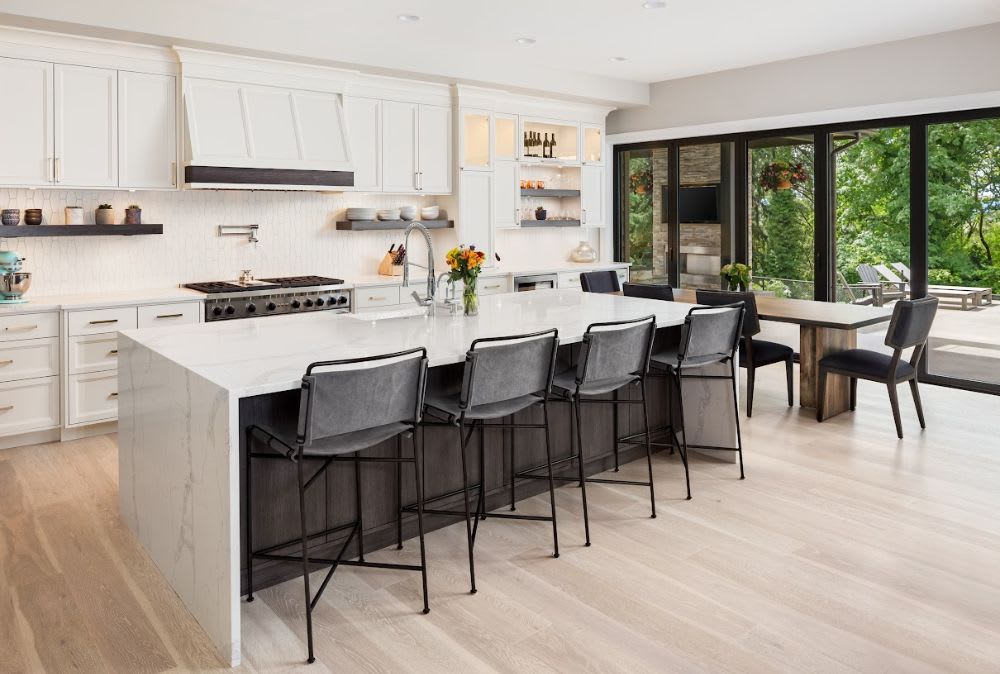 Bringing in fresh flowers before an open house never hurts. If the weather permits, you could also open up the windows. Homes have their own unique scents, which can prevent buyers from imagining the property as being theirs. By making the house smell as neutral as possible, those buyers will not be able to think of the property as being someone else's and can instead focus on what really matters.
Ready to sell?
The Sutherlin Group
is comprised of hardworking real estate professionals with a passion for helping their clients. They have been the top-selling real estate team in Jersey City for over a decade and are determined to remain so for decades to come. The Sutherlin Group is fully committed to the needs of their clients, and they work tirelessly to get them what they want. No matter what your real estate needs may be, The Sutherlin Group would be more than happy to assist you. Please feel free to look through their glowing
testimonials
to hear from their thrilled past clients!